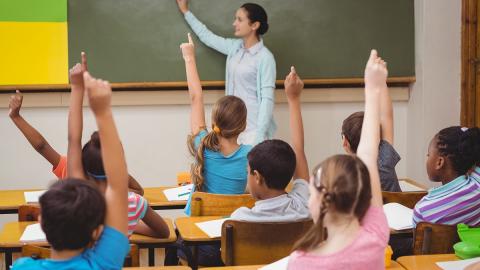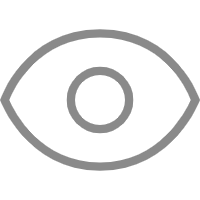 0
Weekly News Brief on China Education Industry
Updated on 09/09/2021
Here is the weekly recap of China education news. Sources are right after the texts.
Education Policy
>China to Set Regulations on Teaching Materials Tutoring Institutions Use
On September 6, the Ministry of Education and National Development and Reform Commission stated in a normative document that scrutiny over the materials tutoring institutions use to teach should be strengthened. The document points out that, off-campus tutoring institutions should independently prepare the learning materials for primary and secondary school students, and fully complete all required registration and approval processes.
Staff responsible for compiling such materials must have a firm political stance, fully implement the ruling Communist Party's education policy and possess good morals, the Ministry of Education said.
(Source: Caixin)
>Deadline Set For Tutoring Institutions to Register As Non-profits
All curriculum-based tutoring institutions for primary and middle school students should complete the registration process as non-profit organizations by the end of this year, said on a notice jointly issued by the Ministry of education and other three departments on September 7. Before the registration completes, the tutoring institutions should stop student enrollment and charging fees.
The notice specifies that the above institutions shall be classified as offline non-profit, offline for-profit, online and terminated, depending on the situations.
(Source: China Youth Daily)
Industry Insights
>Hainan: 86 New Schools and Kindergarten Opened This Fall
In fall semester 2021, 70 kindergartens, 12 compulsory education schools and 4 regular high schools have been recently built and opened in Hainan Province, fulfilled its quota of totaling 42,000 new enrollments.
Basic education in Hainan Province has not only improved the number of kindergartens and schools, but has also enhanced the quality of education. Among the newly opened kindergartens and schools, there are 13 high-quality educational resource introduction projects. These high-quality kindergartens and schools will have radiation effects on driving the development of local basic education.
(Source: China Education News Network)
>China Continues to Support Sino-foreign Cooperative Education
The Ministry of Education announced that it will continue to support some Sino-foreign cooperative educational institutions and programs, as well as cooperative educational institutions and programs between the mainland and Hong Kong, Macao and Taiwan, so as to alleviate the difficulties of students to study abroad under the COVID-19 pandemic.
On the premise of ensuring educational equality, relevant institutions and programs should give full play to the characteristics of cooperative education, providing students with domestic learning opportunities for international courses.
(Source: People's Daily)
Global News
>Time Higher Education Released 2022 World University Ranking
Times Higher Education recently released the 2022 World University Ranking, which included 1662 universities from 99 countries and territories. The table, which is based on 13 carefully calibrated performance indicators that measure an institution's performance across teaching, research, knowledge transfer and international outlook, reveals how the COVID-19 pandemic has started to shift global higher education performance this year.
In the 2022 ranking, China has a total of 97 universities on the list, ranking behind the United States (183), Japan (118) and the United Kingdom (101). Oxford University, UK, topped the list for the sixth consecutive year.
(Source: Times World University Rankings)
>Enthusiasm of Studying Abroad Still Booming Under COVID-19
Even under the COVID-19 pandemic, studying abroad has been everincreasing in popularity. Different from last year, the proportion of Chinese students receiving distance learning has decreased significantly. Recently, there is a backlog of visas in British Embassy Beijing and Consulate General in Shanghai and Guangzhou. Students who submitted their visa applications at the end of July have not received their visas so far, and some students who paid extra fees on premium processing also encounter the same situation. The British Embassy Beijing responded on September 2, indicating that they would work on to improve the current situation as soon as possible.
Since May 2021, as the United States introduced more flexible policies for oversea students, the U.S. Embassy and Consulate General in China has issued more than 85000 student visas in total.
(Source: Caixin & US Embassy in China)
If you are interested in any topic above, and would like to have an insight into it, please sign in to leave comments.