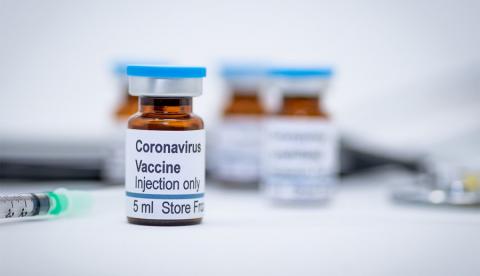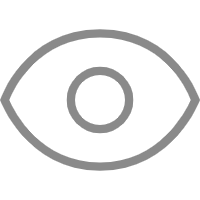 0
Latest: China Began to Accept non-Chinese Vaccine Records
Last updated on 2021-04-21:
The Chinese Embassy in the United States announced on April 16, 2021, stating that China has started to accept vaccination records of U.S. made COVID-19 shots. People who inoculated with vaccines from Pfizer, Moderna or Johnson & Johnson can submit vaccination proof as part of the documentation needed for entering China.
After vaccinating with non-inactivated vaccine, the lgM test result may turn out to be positive. In order to distinguish whether the positive result is caused by vaccination or virus infection, people who have inoculated with the non-inactivated vaccine needs to do an additional N-Protein test and include the test results in the final report.
Despite of submitting the flight ticket or travel itinerary, travelers inoculated with U.S. made shots should also upload the test report of nucleic acid, lgM and N-Protein, as well as the vaccination statement with certificate.The Consulate General will review and verify the uploaded documentations, then issue the Health Code for travellers.
The statement annouced by Chinese Embassy in the U.S. is an arrangement for the application of health codes for inoculants. It does not involve any adjustment of current entry policies to China, as well as quarantine and other epidemic prevention policies.
In addition to Chinese citizens, currently China allows foreigners who hold valid residence permit for working, private affairs and reunion to enter the country. However, vaccination has been rapidly promoted worldwide, and we believe it will be easier for international travel in the near future.
————————
2021-03-26:
Beijing Foreign Affairs office announced today that, the city has started offering domestically developed COVID-19 vaccines to foreigners. Foreign nationals at the age of 18 or above in Beijing are eligible to take two does of domestic-made inactivated vaccine.
Generally, foreigners who are working in Beijing could make appointments through their employers, or their residential community offices, then take vaccines in a planned way.
Vaccination would be free for those covered by medical insurance. Foreigners without insurance need to pay 93.5 yuan per dose.
When making appointments, foreign nationals should provide valid documents, including residence permits or passports. Also, make sure that the relevant documents are valid on the date of taking the second dose.
TopTutorJob will continue to update if other cities in China start to offer vaccine plan for foreigners.
————————————
2021-03-25:
With the continuous popularization of vaccines, the global pandemic has gradually been alleviated. Shanghai becomes the first city in China to announce a vaccine plan for expats. TopTutorJob has collected some relevant information for you.
Shanghai Health Commission announced on this Tuesday, that foreigners in Shanghai who meet the requirement will be eligible to take two doses of domestic-made inactivated vaccine. Starting from March 29, foreigners in Shanghai who want to be vaccinated can make an online appointment through "Health Cloud" App, and official entrance of Shanghai medical health services. You can scan the QR code attached below to access the service page.
Foreigners who are covered by the social medical insurance are able to enjoy the same treatment as that to insured Chinese nationals. For those who have not been insured, they need to take vaccines at their own expense, about 100 yuan per dose.
After successful registration, foreigners need to take their valid permanent residence identity card or passport to the designated sites. Based on the information given, the healthcare professionals will eventually determine whether they are eligible for the vaccination.
Please pay close attention to your health condition within 14 days after vaccination. If there are serious adverse reactions, please go to the hospital for treatment at the first time.
TTJ also provided some insights about the vaccine passport, and necessary preparations for returning to China. If you have any needs, you can also contact our recruiters directly.
QR Code to Access "Health Cloud" App