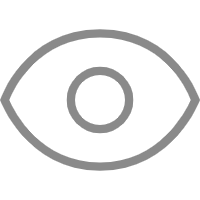 0
Visa Rules for Recipients of Chinese Vaccine: How to Better Understand It?
After shutting its border for more than one year, China relaxes its visa rules recently, making it easier for foreigners who inoculated with Chinese-made vaccine to enter the country. Several Chinese embassies around the world, including those in the United States and United Kingdom, have issued a notice for Chinese visa applicants who get vaccinated with Chinese vaccine.
Although China's announcement is a positive signal for resuming international travel, it has sparked a series of uncertainties. In this article, TopTutorJob addresses a few concerns raised by our candidates regarding Chinese vaccines and entry policies of China, help foreign educators to better understand China's new visa rules.
What's the New Visa Rule About?
Currently, China has allowed foreigners who hold valid residence permits or come for urgent matters (family members in critical condition, or arrange funeral matters) to enter the country. The recent notice from each embassy states that foreigners who have been fully vaccinated with Chinese vaccines require fewer documents to apply for visas. In the meantime, they are allowed to enter China for more purposes, tourism is not one of them though.
The new policy expands the qualified groups, business travelers and those visiting relatives can cut down on paperwork for visiting China. Those without Chinese vaccines can also apply for visas, but they need to provide stronger reasons to enter China, or submit specific documents to meet the requirements.
Zhao Lijian, spokesperson of China's Ministry of Foreign Affairs, answered the questions about if China would consider allowing foreigners who had received vaccines approved by the WHO to enter the country. He pointed out that those people can file applications to competent authorities in China and the latter will make decisions in accordance with laws and regulations.
Is 14-day quarantine still required after entering the country?
The quarantine rules still apply to the vaccinated visitors, a 14-day quarantine is mandatory for anyone entering China. Also, a negative COVID-19 test result need to be presented. Please read our article: COVID-19 Test Requirement For Entering China for more information.
What is the current status of Chinese vaccine?
China is one of the countries at the forefront of vaccine development. By far, China has domestically developed and approved five vaccines, and 34 countries have approved at least one Chinese vaccine. According to foreign ministry data, China has supplied its own vaccines to more than 50 countries and exported doses to 27 nations.
Zhao Lijian said at a press conference that Chinese vaccines have been approved for use in some countries, including United Arab Emirates, Serbia, Turkey, and will continue to enhance communication with other countries on the premise of strictly abiding by the local laws and regulations.
By now, Beijing and Shanghai have also publicized vaccine plans for expats in these two cities. Please check our relevant articles for details. If you need any help, please contact our recruiters directly.