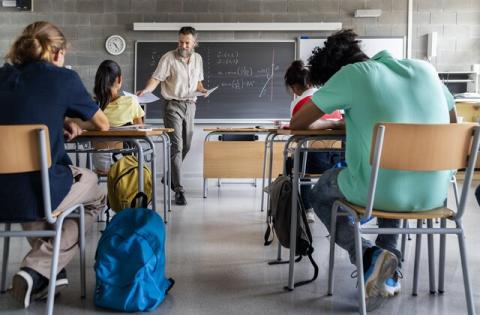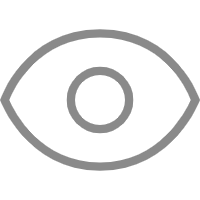 0
News Brief on China Education Industry
Updated on 09/15/2022
Here is the bi-weekly recap of China education news. Sources are right after the texts.
Global News
The Shortage of Teachers Appears Worldwide After the COVID-19 Pandemic
In early August this year, the Washington Post reported that the shortage of teachers across the United States had reached a crisis level. The Nevada Education Association estimated that more than 2700 teaching positions were vacant in 17 school districts; The five largest school districts in Houston also reported 200-1000 vacant teaching positions. In Australia, there were 1148 teacher vacancies in the public education system of New South Wales. The British Association of School and College Leaders (ASCL) showed that 9 out of every 10 schools and colleges in England encountered difficulties in recruiting staff; 43% principals of 766 public schools said the problem was serious.
The low level salary is the most common reason for the high mobility. According to the data of ASCL, 65% of schools have encountered difficulties in retaining teachers, as their salaries have been cut by 1/5 since 2010. In 2021, the mobility of teachers in Wayne School District of Utah in the U.S. was as high as 18%, the salary for teachers in this school district is the lowest. The minimum annual salary for teachers with bachelor's degrees is 39000 USD, and that for teachers with master's degrees is 43000 USD.
In 2016, the United Nations issued an appeal on the global shortage of teachers. Countries should provide teachers with opportunities for continuous training and career development, provide them with appropriate compensation, equip them with the tools necessary for their indispensable work, formulate policies aimed at safeguarding and improving the status of teachers, provide teachers with a place and play a positive role in decision-making related to education, and improve the efficiency and effectiveness of the education system at all levels To achieve the global education goals set in the 2030 Agenda for Sustainable Development, countries need to add 69 million teachers.
(Source: Caixin)
Australia Extends Post-Study Work Rights for Foreign Students by 2 Years
On September 1, 2022, Australia's Minister for Education, Jason Clare, announced a post-study work rights extension, allowing qualified international student graduates to stay and work in Australia for an extra two years. This could be life-changing news for anyone studying (or planning to study) in-demand skills in Australia.
The extension applies to international student graduates in areas of verified skill shortages. Qualifying courses haven't been announced yet, but will address current sector skill gaps. Relevant areas of study may include accounting, engineering, nursing, and information technology—all popular fields of study for international students.
(Source: Tencent News)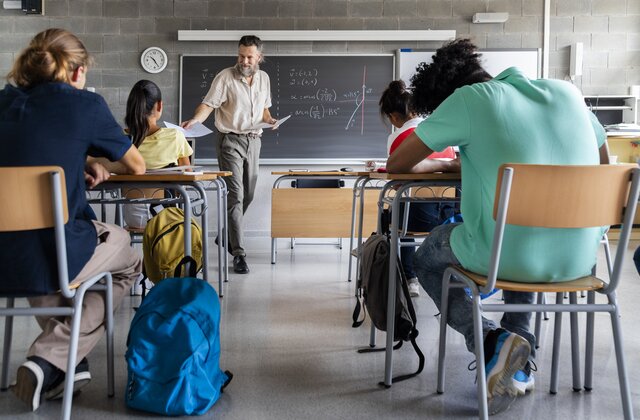 Industry Insights
Implementing Measures for Beijing Compulsory Education Curriculum has Issued
The Beijing Municipal Education Commission issued the implementing measures for Beijing compulsory education curriculum implementation that will be put into practice in the 2022-2023 academic year. The Measures stipulate that the morning class time in primary schools shall not be earlier than 8:20 and that in middle schools shall not be earlier than 8:00. Students in Grade 1-9 should take the physics and health class for 1 hour per day, and at least 4 hours per semester for indoor classes.
(Source: CCTV)
11 New IELTS Computer-based Test Centers be Added in 8 Cities
The British Council, the organizer of the IELTS test, announced that 11 new IELTS computer-based test centers will be added in 8 cities in China in September this year. It is expected that the IELTS computer-based test centers will cover 42 cities nationwide by the end of 2022.
The 11 new test centers are located in Beijing, Shanghai, Hangzhou, Changsha, Zhengzhou, Fuzhou, Nanchang, Hohhot, etc. As September is the peak season for students to apply for overseas colleges and universities, candidates are able to choose computer test centers nearby, so as to better meet their application needs.
(Source: People's Network)
Nord Anglia International School in Shunyi District Beijing Comes into Use
Located in Shunyi District, Beijing, the construction area of Nord Anglia International School is about 3400 square meters. The school provides bilingual education for primary school to high school students, developing and implementing local courses and international comprehensive courses with school characteristics. At present, the school plans to enroll 113 students for 9 classes in Grades 1 to 9.
(Source: 24 Hours Around)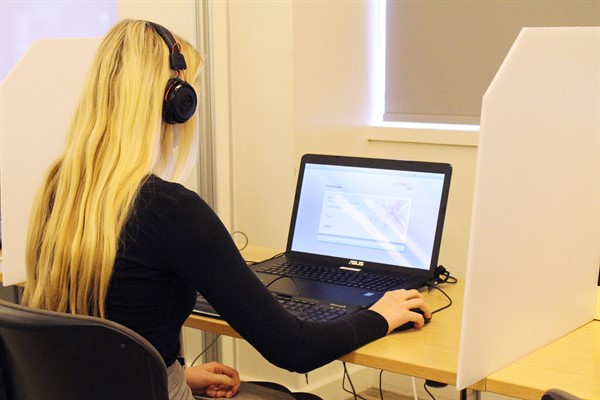 If you are interested in any topic above, and would like to have an insight into it, please sign in to leave comments.