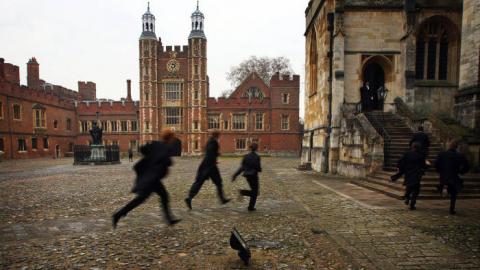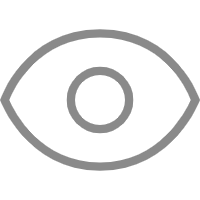 0
Weekly News Brief on China Education Industry
Updated on 09/16/2021
Here is the weekly recap of China education news. Sources are right after the texts.
Education Policy
Online K-12 Service "Oriental Youbo" Decide to Close
Affected by the "double reduction" policy, Oriental Youbo, a subsidiary of New Oriental online, announced its exit on September 13. The CEO of Oriental Youbo said the company had decided to fully close the discipline training business at K-12 stage, and it would do a great job in student refund, as well as compensation and placement of employees.
The localized online classes is the main product of Oriental Youbo. As of May 31, 2021, Oriental Youbo has entered 273 cities in 27 provinces of China. In Fiscal Year 2021, Oriental Youbo accounted for more than 30% of the total number of students in K-12 business of New Oriental online.
(Source: Caixin)
UK Private Schools Face Curbs on China Links
The British private schools are facing new pressure on expanding their links to China, as the authorities tighten restrictions on foreign influence in the education system and planned to reduce the number of children receiving private education by more than half. The restrictions on visas for foreign teachers have also contributed to a slowdown in the establishment and expansion of private schools for Chinese students.
ISC Research, an educational consultancy, has identified 66 schools in China with an affiliation to 29 UK schools. Researcher said that Chinese families still have strong demand for international education, but the restrictions on private tutoring and foreign textbooks and a possible extension on the length of compulsory education all show that the Chinese government is exerting more control over private education.
(Source: Global Times)
Industry Insights
Number of Teachers in Compulsory Education Shows A Distinct Growth
On September 8, the Ministry of education introduced at a press conference that, the total number of teachers in China had reached 17.9 million in 2020, increased 609.4 thousand compared to the previous year, at a rate of 3.52%. The number of full-time teachers in all forms of education at all levels showed a steady growth trend.
The number of teachers in compulsory education makes up a large proportion, accounting for 45.7% of the total. In 2020, the number of students at the compulsory stage also increased by 2 million, the ratio of students to teachers (number of registered students per full-time teacher) in different compulsory stages decreased at different ranges.
(Source: caixin)
A Hangzhou Daycare Center Was Fined For Illegal Employment
A daycare center in Hangzhou was recently fined by Public Security Bureau for its illegal employment of foreigners. From July 28 to August 19, it hired international students without Chinese work and residence permits for part-time teaching and paid salaries to them.
The regulatory authorities remind enterprises to strictly follow laws and regulations, illegal employment of foreigners would lead to enormous fines.
(Source: China Economic Net)
Global News
US News Unveils the 2022 National Universities Rankings
U.S. News & World Report released its 2022 Best Colleges rankings recently. Although U.S. News frequently revises its methodology, this year saw no changes to its 17 measures of academic quality or the weights assigned to them.
The specific ranking factors and proportion are: outcomes(40%), faculty resources(20%), expert opinions(20%), financial resources(10%), student excellence(7%) and alumni giving(3%). For the eleventh straight year, Princeton tops the National University list, followed by Columbia, Harvard and the Massachusetts Institute of Technology, which all tied for second.
(Source: Netease News)
Vice President of USYD Expressed Confidence to Chinese Market
Mark Scott, vice president of the University of Sydney, said at a meeting held by the Sydney committee on September 7 that he was confident of Chinese students returning to Australian universities to study. At the same time, he believes that the closure of the Australian border has led to the loss of foreign students, which caused a serious threat to Australian universities.
The data shows that currently 92300 Chinese students have registered in the Group of Eight, at a yearly increase rate of 6%. However, the number of Chinese students registered in other Australian universities decreased by 14% to 38771.
(Source: China News Agency)
If you are interested in any topic above, and would like to have an insight into it, please sign in to leave comments.