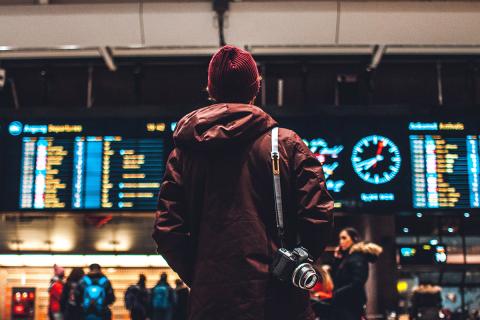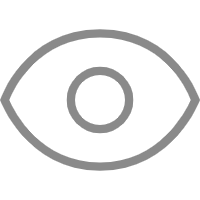 0
Everything Needed to Safely Re-enter China
Billy, 25, is an English and Math teacher based in Guangzhou. He is British and moved to China after his graduation. He worked in Foshan for 3 years and now works in Guangzhou.
In this article, TopTutorJob(TTJ) will share Billy's experience as a foreign teacher of returning to China during the pandemic. From navigating the changing policies to understanding the different formalities, he has shared his experience in the hopes that it can help others understand what is required right now.
Billy's story of re-entering China
Obtaining my first visa to work in China was quite a difficult process as if you're unfamiliar with the system, it can be difficult to understand the delays and formalities. With this in mind, I thought it would be a lot easier for me to return to China having spent three years here. This was sadly not the case.
I left China on August 22nd of 2020 due to personal reasons. I had stayed here during the pandemic (I returned to China on February 17th from Singapore) as I knew that no matter what fear I felt, my students and colleagues would need me. My employment would not pause indefinitely, and I have a contract which I would fulfill. My initial plan was to stay in China over summer and begin my new job but unfortunately due to circumstances back in the UK, I had to rush back. I wasn't sure how long I would be there, but my new employer was kind enough to hold my position for a little while.

When I knew I would be able to return in a lot shorter time frame, I told my employer that we could begin the formalities of the PU letter. I was told this would take at least a month and it was going to be a difficult process. Amazingly, shortly after, the policy changed whereby if you held an expired RP (resident permit) after 0 a.m., 28 March 2020 but a valid WP (work permit), you could apply for the new Visa without a PU letter. As policies change quickly, I made sure to apply for it as quickly as I could.

Preparing the documents for new visa under current policy
At this time I wasn't aware of the full extent of the formalities but I did a lot of research and contacted an agency in London to assist me. On top of this, I received this helpful diagram which showed me I was definitely eligible for the new visa under the new policy.It was at this point that I encountered the first issue with my application. Whilst I had a valid WP, my employer had kept this at the school. This is quite common in my experience however the London consulate seemed shocked(TTJ Note 1)and told me I would need the physical card of the WP as well as the notification letter. After negotiation, we managed to compromise. Instead of presenting the physical card, I submitted the following supplementary evidence;
Scans of the WP (front and back) and also the information stored in the QR code on WP card
Scan of the notification letter for applying WP
Employment letter. A letter from current employer, stamped with company seal, detailing the situation and expressing the urgency of my return. This was written in Chinese and English and had all of my personal information
I submitted this and my biometric scans to the London consulate just before the national week holiday, so there was a delay in processing. However, I did get the visa accepted and was able to move on to the next step.
Obtaining a Covid-19 test and result within 72 hours of your flight
One of the more difficult, as well as expensive steps, was obtaining a Covid-19 test and result within 72 hours of your flight. In the end, I managed to find a private clinic in Putney, London which would give me the results in approximately 72 hours for £160. When you add the cost of the visa, a total of £285, the process was becoming a lot more expensive that I had anticipated, and I had yet to book a flight. It is difficult to book your flight when you need to wait for a Covid-19 result to see if you can board said flight.
Approximately 36 hours later, 18 hours before the flight I wanted to be on, I received my results. They gave me quite a surprise.
The test results had listed my gender as female. Whilst I initially laughed, I realized this was a huge problem as you must submit your results, along with the health declaration form, to your consulate in order to board the flight. It is very important that your details match your passport perfectly and mine certainly didn't, resulting in my calling up the laboratory and asking them to edit my certificate ASAP. Thankfully they said they could, enabling me to book my flight to China. Whilst I work in Guangzhou, the flights there were very expensive and, at the time of writing, you cannot transit within mainland China. You have to quarantine in the first city you land in. London – Helsinki – Nanjing was the most affordable flight, £1100, so I booked it that instant.
Boarding plane
On the day of check in, I brought all of my bags to Heathrow airport and began what I believed would be a difficult check in process. I was pleasantly surprised that it was quite easy. I had a large amount of baggage to be checked in and I was finished and through to departures within 25 minutes. This gave me ample time to complete the Customs Declaration APP on WeChat. This is a compulsory step as they checked it during my layover as well as before I could leave the plane when I landed in Nanjing. The app requires you to fill in a lot of information though as it is in English, it was easy.
On the flight, they give you another three forms to fill in which are presented when you get off the plane. It was a very smooth process getting off the plane and you can follow the process through the following photos
14 days of quarantine
From speaking to other people in various quarantine hotels, the cost of the rooms per night is approximately 250-350 yuan in Nanjing. I spoke to one person in Beijing who was paying 550! Also, whilst the accept cash, it seems many won't accept foreign credit cards. You are also expected to pay for all of your meals up front, approximately 100 yuan per day. My total was 6100RMB which also included a deposit.
If you are a fussy eater, I recommend that you bring snacks and other bits of food to keep you going. The meals I have had have been quite poor and certainly not worth what I have been paying. The problem is, it seems a common theme that you cannot order 外卖 (Waimai) or any take out food. I was allowed to order some fruit and protein powder from 京东 (JD) which certainly helped as the meals were incredibly repitive. Below are examples of a standard meal for lunch and dinner, simply changing one or two portions of vegetables at each meal.
It's worth noting that I did ask for the vegetarian options after two days as I didn't like the meat option. After speaking to people via WeChat who are also in my hotel, nobody seems to like the food, not just the foreigners!
I will complete my quarantine on October 31st (as each province has rules about isolation after,I also need to self-isolate in Guangzhou for 7 days afterward) and will have SF pick up my luggage and bring it to Guangzhou for me. I highly recommend that if you don't quarantine in your home city as bringing suitcases on a train or adding them as baggage on a flight can be very difficult. The mini-program on WeChat is quite easy to navigate and though it's all in Chinese, the UI is very friendly and quite self-explanatory.
It can be quite difficult to get back to China but if you keep up to date with policies you will find there are only a few difficult parts. TTJ is happy to share Billy's experience and answer any questions if any support is needed including Billy's contact for more details. We hope this article helps if you are trying to get back to China! Thanks again for sharing your experience Billy:)
Notes 1: According to Labor contract law of the people's Republic of China【Article 9】, employee has right of Retaining his/her own documents after being employed. More rights you should know as a foreign teaching working in China.