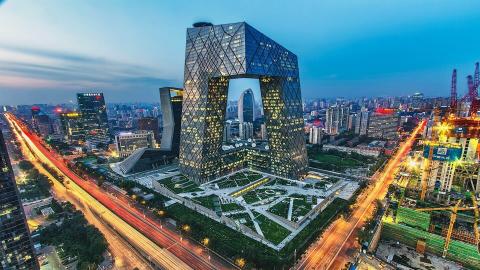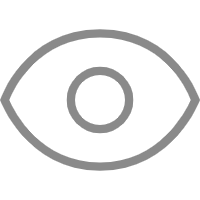 0
Learn Chinese in China
At present, China is in a period of rapid development and has attracted more and more expats to study, work and live there. For expats who want to stay in China, it is necessary to learn the Chinese language. This short blog article discusses some common questions about learning Chinese in China. We hope it helps.
How Long Does It Take to Learn Chinese Living in China?
It might be one of the most common questions a Chinese language learner would ask. But unfortunately, we cannot simply answer the question by giving a number to indicate how much time you need to dedicate to learning Chinese. Because your speed of learning a new language depends on different factors, such as your learning ability, your motivation, the learning environment around you, and which level you want to reach, etc.
In short, if you are a learner who aims to use Chinese at a very basic level (e.g. HSK level 1-2, meaning you can understand basic expressions such as personal information, and can interact in a simple way), you may spend around 100~300 hours in total. If you want to achieve at a higher level (e.g. HSK level 3-4, meaning you can clearly express your opinions, give reasons and can communicate with a relative fluency), then you may spend around 600~1000 hours.
You can visit websites such as Quora, LTL-School, and Chinese Tests to find more information.
Where to Learn Chinese?
This may be another question an expat who is going to learn Chinese in China would be interested in. China is a large country with around 660 cities, and you may wonder which city should I choose to learn Chinese. Don't worry, in the following sections, some popular cities in China are shown for you to have a look.
Learn Chinese in Beijing
Beijing, the capital of China, is an excellent choice for you to learn Chinese. One advantage of learning Chinese in Beijing is that as the political and cultural center of China, Beijing has a long history and rich culture, and thus being able to provide learners an opportunity to feel the authentic Chinese culture. In addition, the standard pronunciation of Mandarin Chinese is mainly developed from the Beijing accent.
Overall, in Beijing, there are various Chinese learning programs in universities and training centers. And it is not difficult for you to find one. Below are some examples for you to look at.
Universities:
Training Centers:
Learn Chinese in Shanghai
Shanghai is another popular city for expats to learn Chinese. It is regarded as the economic hub of China and is China's most modern and international city. In Shanghai, many places (e.g. subway stations, shopping malls and some restaurants) use both Chinese and English, and you can easily join a foreign community and find companions who are also learning Chinese. Therefore, if you are a beginning learner of the Chinese language or you know little about Chinese, then Shanghai might be a good place for you to get started.
You can find ample Chinese learning courses and programs in Shanghai. Here we listed a few of them.
Universities:
Training Centers:
Learn Chinese in Other Cities
Apart from these tier 1 cities like Beijing and Shanghai, there are other cities in China that are also suitable for expats to learn Chinese. In fact, considering the high cost of living and the possibility of experiencing cultural isolation - for example, you may still spend most of the time speaking your native language in the foreign community and do not have chances to communicate with local people in Chinese - in big cities (e.g. Beijing or Shanghai), more and more people prefer to learn Chinese in smaller cities such as Chengdu and Kunming.
Learn Chinese in Chengdu
Located in Southwest China, Chengdu is a city full of delicious food, beautiful landscapes and a warm atmosphere. The living expense for an expat in Chengdu is much lower than the living expense for an expat in Beijing or Shanghai, and generally speaking, learning Chinese in Chengdu is cheap.
Some universities and training centers in Chengdu provide Chinese language courses, such as:
Learn Chinese in Harbin
Harbin is situated in Heilongjiang province, the northeast region of China. The pronunciation of the dialect spoken in Harbin is close to the pronunciation of the standard Mandarin Chinese, so it is quite clear and comprehensible. In addition, the cost of living in Harbin is low, and the local people in this city are very hospitable and warm.
Although the Chinese learning courses in Harbin are not as many as those in tier 1 cities, you can still find some good programs in universities such as Harbin Institute of Technology and Heilongjiang University.
How Can I Learn Chinese for Free in China?
Although taking the Chinese language courses that cost money is the mainstream of learning Chinese in China, it is still possible to learn this language by yourself without spending any money. So if you want to learn Chinese for free, here are two tips for you:
Tip 1: Take Advantage of the Internet
There are numerous language learning resources available online that you can use. Many of them are quite good materials for self-learning, and for free! For more information, you can read the article Best Way to Learn Mandarin to find out some great resources for your Chinese listening, reading, speaking and writing skills.
Tip 2: Make Friends with Local Chinese People and Find Language Partners
Nowadays, many Chinese people have come to realize the importance of mastering a foreign language. Therefore, you can find some local Chinese people who also want to learn your native language (e.g. English, Spanish or French) and become language exchange partners. Even if you cannot find such a person around you, you can try to use apps such as Tandem and Hellotalk, and social networks such as Douban or Baidu Tieba may also organize offline language exchange activities sometimes.