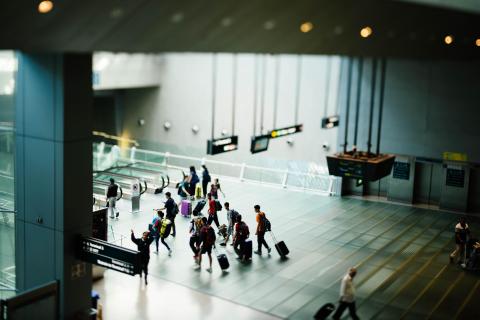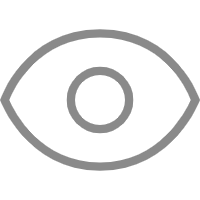 0
November Entry Policy Banning UK Citizens Entering China: What We Can Do about It?
On 4 November 2020, the Chinese Embassy in the UK announced an updated temporary entry policy. It re-bans UK citizens entering China even though they have valid visas or residence permits in response to the second wave of COVID-19 in the UK at present. TopTutorJob will share with you the interpretation of the policy, and suggestions on what you can do in the current situation.
New Entry Policy
The whole text is as below:
Due to the COVID-19 pandemic, China has decided to temporarily suspend entry into China by non-Chinese nationals in the UK holding visas or residence permits still valid at the time of this announcement. The Chinese Embassy and Consulates in the UK will no longer issue Certified Health Declaration Form for the above-mentioned personnel.
Entry by holders of diplomatic, service, courtesy or C visas will not be affected. Foreign nationals visiting China for emergency needs may apply for visas at Chinese Embassies or Consulates. Entry by non-Chinese nationals in the UK with visas issued after 3 November 2020 will not be affected.
The suspension is a temporary response necessitated by the current situation of Covid-19. The above-mentioned measures will be assessed in accordance with the evolving situation and any adjustment will be announced accordingly.
Embassy of the People's Republic of China in the United Kingdom of Great Britain and Northern Ireland
4 November 2020
I'm a British Planning Entering China. What Can I Do?
Unfortunately, according to the new policy, you are not likely to be able to come to China in recent days. However, as the Embassy has put, the policy is a TEMPORARY response to the current pandemic situation and will be likely to change or loose once the second outburst in the UK gets controlled.
So, if you are not holding a visa to enter China yet, it is still of significance that you start preparing the visa application. Remember, to work in China you will need a Z-visa (see more information here). Be fully prepared, and you can set off your travelling as soon as the policy changes in the future.
If you already have a valid visa or residence permit, please be calm and keep patient during these days. Be sure to always take care of your physical and mental health, and be ready to return as soon as the policy looses. Also, if you have already signed with an employer, be sure to communicate with them for further arrangement.
I'm not British. Is This Relevant to Me?
At present, the updated policy does not apply to citizens of countries other than the UK. TTJ's previous blog shows what you can do according to your nationality and your visa condition, to which you can still refer. However, since the COVID-19 pandemics in many other countries are going through a difficult situation similar as that in the UK, it is possible that citizens in countries where the pandemic is severe will also be banned for entry in the future.
So, if you are planning to enter China, MOVE AS FAST AS POSSIBLE. This blog from TTJ tells you under what condition can you enter China. For example, if you come from one of the 35 European countries with a valid Chinese residence permit, you can start planning on your travel right away.
The global situation changes every day, so is the entry policy. Please be sure to follow TTJ and keep up with the latest news and helpful advice. Leave a comment if you have any question!