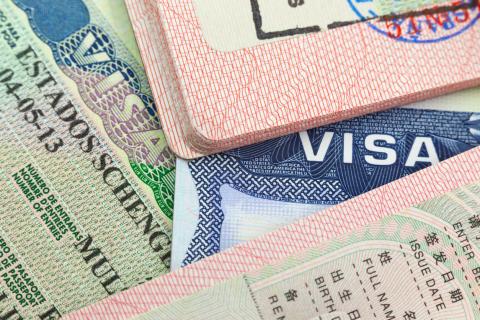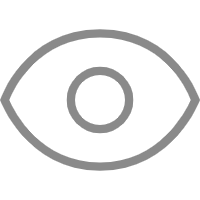 0
Why a Work Visa Matters?
Teaching in China sounds indeed exciting and challenging. As the education system is becoming more and more internationalized in China, there are a great many opportunities for you, no matter if you want to experience a more dynamic environment or to build up your teaching career in this mysterious country.
Meanwhile, it does bring you a lot of pressure especially when it comes to work visa, because you need to find a visa sponsor and do lots of preparation before you can get the work permit. Sometimes it would take around two to three months. Some employers may provide you with assistance to get a tourist visa or a business visa to teach in China. Those options save you a lot of time and energy before coming to China, but you'll suffer from the consequences afterwards. Generally speaking, as long as you are holding any other kinds of visas besides the work visa while teaching in China, your employment is considered illegal.
Work visa, Does It Really Matter?
Some people may think, "I don't care if it's illegal as long as I could gain salary and teaching experience in training centres. Then I can go to teach in an international school." If you are one of them, you are making a terrible logical mistake. If you teach without a work visa, your contract with the employer is not legal at all. In other words, the teaching experience couldn't be recognized by the government.
When you are eventually applying for a work visa, all your experience needs to be verified by official reference letters from your employers, which contain your title, employment duration, and your employers' contact information. Even if your employers are willing to provide you with a reference letter, how would you explain your visa status during that verified period then? If you said it was a legal employment, where were your work permit and work visa records? It's like Catch 22. Not mention that no employer would be willing to give you a verification letter to verify your illegal employment – they are not that stupid to put their organization into risks. Once the government found out, the employer will be heavily punished, and your contract would be immediately terminated or even you might be sent back to your home country. With those unpleasant experiences, your teaching experience still couldn't count. Isn't it a loss?
So What Are the Requirements for Obtaining a Work Visa?
Basically speaking, for any subject you'd like to teach, you need to have at least a Bachelor's Degree and 2-year full-time teaching experience. Private tutoring or part-time teaching doesn't count. Of course, for English teachers and subject teachers, there are a few other restrictions. You may refer to Career Advice provided by TopTutorJob for more details.
What Should You Do if You Are Already Working in China Illegally?
Be determined and try to change your visa status immediately. You may want to discuss your concerns on the visa issue with your current employers. If your employers treasure your contribution, they will help you obtain a work visa immediately. If not or if they don't have the qualification to employ a foreign staff legally, please start looking for new employers who can help you obtain a work visa as soon as possible. You may also work with a professional agency, such as TopTutorJob, to resolve your problem. In this case, you may get selected opportunities and useful suggestions that match your own situation.
In case you are not qualified to apply for a work visa currently, please do not give up. There are always solutions. For instance, as an English teacher from a native English speaking country, if your working experience is less than 2 years, you may consider obtaining a TEFL/TESOL/CELTA certificate as soon as possible. After obtaining the certificate, you are at least qualified to work as an English teacher in a training center. Then you may change your career path to teach in schools after staying with the employer for two years.
You may also consider accumulating the required education qualification or teaching experience in another country. There are still opportunities waiting for you in the near future. However, if you insist on teaching in China without a legal work visa, it might be harmful to your teaching career as well as your future career path.
Besides teaching without a work visa, there are several situations that you are working illegally, even if you are holding a work visa. For instance, your work permit and work visa were issued in one city but you are teaching in another city. If you want to know more details about the work visa, please contact TopTutorJob and feel free to discuss your concerns with us.