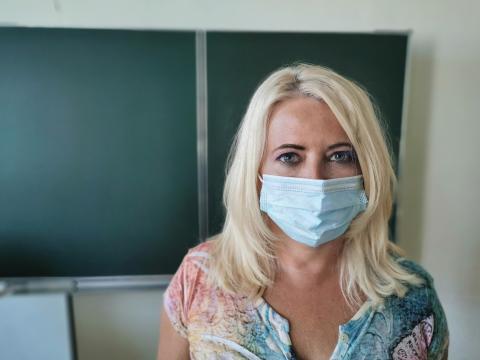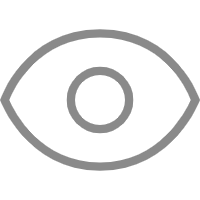 0
For Teacher: How can TopTutorJob help you during the Coronavirus outbreak?
It has to be mentioned that the sudden outbreak of COVID-19 during the Spring Festival has made people worried or even scared. However, after communicating with some foreign educators in China, most of them still keep a positive and optimistic attitude. You may check out our article about "On Coronavirus: An Interview with Foreign Teachers" for details.
The Chinese government is also working hard to secure the country and find a cure plan. We believe the popularity of pandemics will be well controlled in this February/March (Hubei province may need more time). The rate of people that gets infected by Coronavirus has been to the peak and now goes down rapidly recently. Check out the trends of newly confirmed cases as below (Source: UC browser by 14 February 2020).
This article will include some Q&As with regards to salary, recruitment trends and other frequently-asked questions from our candidates. We hope you will find it useful in making your life easier in China. We also would like to appreciate all the schools/HRs that shared and discussed their opinions on our survey "The impact of Coronavirus on recruitment of foreign teachers in China" last week.
1.What's the death rate of coronavirus comparing to Ebola or SARS?
According to experts, the death rate of Coronavirus is much lower than Ebola, SARS or H7N9. The current death rate is around 2.7%. Most of the death cases are middle-aged and elderly. The main reason for the relatively high death rate is the suddenness of the outbreak, which didn't call up enough attention of people in advance, leading to serious lack of medical resources in WuHan city. Patients therefore need to wait for a long time before they get treatment.
2. In a worst scenario, if my health condition is influenced by COVID-19, will my health insurance cover the cost of treating?
It depends on your health insurance type. Some of the health insurance (e.g. MSH) will cover the cost. We would advise you check with your school HR for more details.
3. Will I get fully-paid on time during the outbreak of Coronavirus?
Dates for legally starting work at office vary from different cities. We recommend you check out the local news for the exact starting date. According to the recent updates, dates before the Legally Starting Work At The Office will be considers as paid holidays. Please note that teaching/working online is still equal to working at office. You can argue for salary if your school don't acknowledge this working period.
4. How will the outbreak of Coronavirus affect the recruitment process at schools?
There are some teachers abroad or the ones who are on vocation abroad could not arrive on time or cancelled their plans coming to work in China because of Coronavirus and transportation affected. At the same time, some teachers are leaving now in China. This can be approved by the result of Survey "The impact of Coronavirus on recruitment of foreign teachers in China" conducted by TTJ on 5th Feb.: it is reflected that 32% of schools has been loosing their foreign teachers. Therefore, we are receiving few more vacancies for immediate start from our clients. You may check our job board(toptutorjob.com/jobs) for more information. Foreign teachers will first start work online and physically on board after the virus is controlled.
5. How can I obtain a working permit during the virus? If I changed a job, how can my visa be transferred?
All FEB(Foreign Expat Bureau) have started online process since 3rd February 2020. Schools can start the work permit application online and submit paper work afterwards.
6. Are there any possibilities for my current school to increase my salary due to the fact that stay with the school in this special period?
It is possible for some schools to comfort or retain their best employers to stay while we would like to suggest you not to ask for the pay rise right now as employers always appreciate the ones we support them in hard times but resent the ones who did not.
7. Will it be a good time for me to look for good opportunities and switch to another school with higher position or better benefits?
In some ways, yes, like we said as above, in this market, the demand of foreign teachers is always increasing while the supply is decreasing, which probably mean, for you, it has more possibilities than before to find a better job opportunities. Another thing you have to know that it also depends on your qualification and experience. It doesn't mean you can be a principal if you are only qualified for a teacher.
8. What can TopTutorJob help your job seeking or switching at this time? What can you do to work well with us?
As a start-up, TTJ differentiates itself from other ESL jobbing websites/recruiting agencies by:
a direct connection between candidate and employers (every employer is examined by TTJ team manually, so that job seeker can have more confidence and security to apply);
a high coverage rate of TOP educational employers in China ;
a very personalised jobbing&recruiting service to both candidates and employers.
We would like to help you to find the one you are both qualified for and are satisfied with among thousands of job opportunities. Therefore, it will be efficient and effective if you could contact your assigned recruiters in advance and share your job preference(city, age of students, time schedule, expected salary, etc.) for future job recommendations. We believe our international recruitment consultants will reach you in the first place when there are any suitable positions coming up, you can also choose to deliver CV directly on the homepage of TTJ. In addition, TTJ also provided an introduction on returning to China safely.
If you have any other questions, feel free to contact us via [email protected].