This position has been Cancelled, please checkout similar jobs listed besides.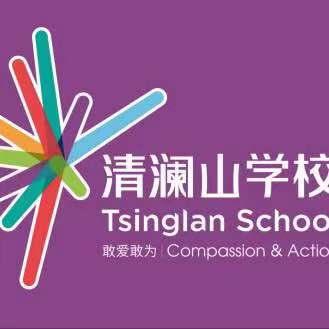 Tsinglan School, Dongguan
Advisror(Marketing & College coucelling)

¥30K+/Month

Dongguan, Guangdong, China

1 position available

Starting date in 2021-12-01
Job Description
​Direct Report: Principal直接汇报人:校长
Indirect Reports: Admissions Principal & Coucelling Director间接汇报人:负责市场招生的副校长和学校升学指导主任
To provide consulting services to the Director of College Counseling
Develop, implement, and execute a series of parent workshops on topics such as standardized testing schedule, critical thinking skills development, importance of extracurricular activities, admissions trends, etc.
开发并实施一系列家长工作坊项目,内容可以囊括标准化测试安排、批
判性思维技巧开发、课外课活动的重要性、升学趋势等;
Collaborate with Director of College Counseling to build a macro counseling curriculum suitable for students in Grade 9-12
与升学指导主任共同合作,构建起适合9-12年级的升学课程体系;
Consult with Director of College Counseling on internal structuring of the college counseling team
To provide consulting services to the vice principal who is in charge of the Marketing & Admissions
Actively seek external speaking opportunities in various education and international education related conferences on behalf of Tsinglan School
代表清澜山学校在各种教育、国际教育相关会议上积极寻求外部机会进
Develop key stakeholder relationships with universities, nearby schools, and sister schools within Tsinghua network
代表清澜山学校与各大高校、附近学校及兄弟学校保持良好关系;
Organize professional development opportunities such as educational fairs, workshops, and conferences for teachers and counselors in Shenzhen Guangdong area and China
代表清澜山学校在深圳、广东及全国范围内组织教学专场、工作坊、教
- Other work assigned by the school.完成学校交予的其他工作。
Requirements
Native Level in English with excellent verbal and written English language skills;

Teacher Certificate required, PGCE preferred;

Related Degrees


Previous work experience



Flexibility, patience and a strong work ethic;


Commitment to the value of team work.
Benefits
30000 RMB or more monthly salary based on qualifications and previous working experience




Round-trip flight tickets once a year(Not Reimbursement)




Free child education (2 kids outmost)




Housing allowance




PD training fund 20000RMB every year




Paid vacation plus 5 paid days leave




Work visa support




Medical Insurance 20000RMB outmost per year




Free meals for working days)




Physical check once a year




Free study-trip during holidays




Contract Renew Bonus from the third working year




Performance appraisal bonus




Other Benefits