This position has been Cancelled, please checkout similar jobs listed besides.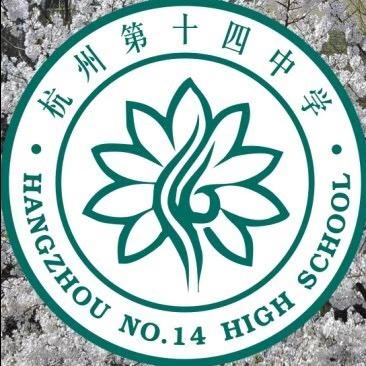 Hangzhou No.14 Middle School
AP Art History Teacher

¥350k-400k/Year

Hangzhou, Zhejiang, China

1 position available

Starting date in 2021-09-01
Job Description
Founded in 1904, Hangzhou No.14 High School is one of the best high schools in Hangzhou, Zhejiang Province, China. Hangzhou is the most beautiful and most livable city in China; the city hosted G20 in 2016 and will host the 19th Asian Games in 2022. Our school is in the center of downtown Hangzhou with convenient connections to subways, train stations, and airports; we are located only a 5-minute walk away from beautiful West Lake. In 2012, the school founded the AP Center, which is the first and best AP Center in Zhejiang Province, and is the first choice for local parents as well as students.
Our Center is dedicated to educating and helping the top students in Hangzhou to further study in eminent universities worldwide. Our school highly emphasizes and values teaching quality so we consider our teachers' main responsibility to be maintaining a high level of teaching quality while adhering to professional standards inside and outside the classroom. Our school signs contracts directly with teachers. In addition, we provide laptop computers as well as iPads for teachers to prepare lessons. We also have Chinese cafeteria as well as Western cafeteria for teachers, and our teachers all have very high evaluations of the school.
This AP Art History is mainly to teach AP art history course and some non-ap English literature or design course.
Non-AP means tot an AP course. Teachers do not need to prepare students for an exam.
Requirements
-Master's Degree or Bachelor's Degree with Teaching Certification.
-Preferably 3-5 years of HIGH SCHOOL teaching experience.
-Teaching experience in teaching the target subject in high school.
-We are a rigorously academic high school with community spirit so we expect teachers to be dedicated and work wholeheartedly with the students inside and outside the classroom.
ELL or ESOL teacher training and/or experience is preferred.
-Teachers who are very comfortable with technology, including teaching with iPad is preferred.
-Candidates must be able to successfully clear a criminal background check and provide official college degree and other documents as required.
-The candidate agrees to a three-month probation period; details of the probation are listed in the potential contract.
Benefits
-Our compensation varies based on related teaching experience.
-The rough range is about 300,000 RMB to 350,000 RMB (before tax) annually. If a teacher merits higher pay than this range, the school has no problem about offering higher salary than 350,000.
-There is a 20,000 RMB of contract completion bonus if the school is satisfied with the teaching quality.
-A housing reimbursement of 5000 RMB per month or 5500 RMB per month if you come with your family, which can usually cover the rent of a modest apartment.
-Flight reimbursement increases after completion of two years teaching.
-3000 RMB of excess luggage fee or moving fee.
-Comprehensive health insurance annually with an international insurance company.
-10 days of paid sick/personal leave.
-5 days of Paid Bereavement Leave.
-One month of Paid Maternity Leave and 5 days of Paternity Leave.
-We work closely with College Board so we offer a variety of training opportunities, such as providing teachers with free training in College Board AP training workshops in China.