This position has been Cancelled, please checkout similar jobs listed besides.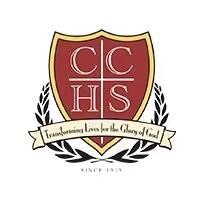 Minhang Crosspoint High School, Shanghai
AP Psychology Teacher

¥20K-26K/Month

Shanghai, China

1 position available

Starting date in 2021-03-31
About The School
SWMS cooperates with National Blue Ribbon School to run experimental class to cultivate talents.
Learn more about this school
Job Description
About Client

MCHS works in cooperation with California Crosspoint Academy (CCA), a private school head-quartered in the Bay Area of California dedicated to the idea of advancing education through cultural diffusion between the US and China using AP courses, Chinese academic practices, and American educational philosophy to develop students as lifelong learners capable of being admitted to, attending, and succeeding in all facets of life at American universities. CCA also opens its doors to qualified seniors of MCHS wishing to attend high school as an exchange student in the US.
Job Responsibilities

​

1.Teaching ESL with the goal in three years time these students can be prepared to meet the English proficiency to handle AP, SAT subject, and Common Core subjects to California State Educational Standards at MCHS's campuses.

2.Fulfilling the functions of a classroom teacher in the People's Republic of China (preparing lesson plans, submitting to observations, assigning homework, preparing assessments, etc

3.Developing and using suitable educational materials to complete tasks given to students.

4.Using AV/internet materials in classes as necessary.

5.Supervising students and monitoring student progress, educationally, socially, and developmentally.

6.Adjusting and differentiating instruction to meet the needs of students in the classroom.

7.Attending all required functions, meetings, and events.

8.Participating in related activities organized by MCHS including, but not limited to, Field Trips, after-class extracurricular activities, cultural events put on by the school, etc.
Requirements
1.Must be a native or near-native English speaker.For specific subject courses there is no country requirements, but those with heavily accented English speaking must prove fluency. For ESL and English specific courses there is a requirement to be a national of one of the following countries: United States, Canada, England, Australia, or New Zealand.
2.An appropriate four-year Bachelor's degree in your knowledge area, at minimum. Teacher certification and higher degrees are highly recommended, but not required. Official Transcripts might be asked for, so please have them readily available.
3.Solid academic qualifications and teaching credentials.Deep understanding of content of the relevant subject and familiarity with current trends in education.At least two years teaching experience in your knowledge area.
4.All nonacademic requirements to be an educator in the People's Republic of China (Excellent communication skills, an outgoing personality, good ethical outlook, etc).
5.A clean criminal background check is required now under Z-visa.
Benefits
1.A stimulating work environment that emphasizes teamwork, and the opportunity to develop and deliver an enriched curriculum.
2. The opportunity to work with colleagues from both Chinese and international backgrounds.
3. Students from local and/or international background who are intellectually curious and relish a challenging programme.
4. The salary is competitive and will be negotiated in good faith based on educational background, educational experience (either administration,
teaching, etc.), and workload [typical salary package varies between RMB 20k - 26k/month]. A work permit, Z-visa , residence permit and reimbursement, as well as a health care plan, annual flight ticket , housing and teacher development session will be provided.