This position has been Filled, please checkout similar jobs listed besides.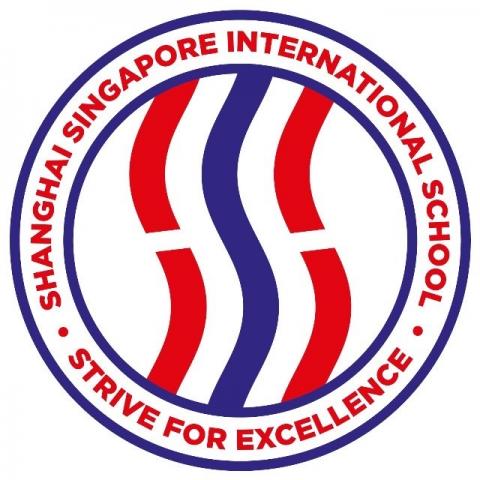 Shanghai Singapore International School
Aquatics Coordinator

¥ 26K-37K/Month

Shanghai, China

1 position available

Starting date in 2021-08-01
Job Description
The Coordinator plays an important in driving pupil achievement and building positive culture of the school based on the School Vision and Mission.
Building Capacity and teamwork
- Mentor new team members (Subject specific content and pedagogical content knowledge).
- Encourage best teaching practices.
- Advocate for subject related matters across grade levels (concerns, ideas, resources).
- Resource planning and requests.
- Ownership of department budget and resource planning.
- Facilitate subject specific PD and Peer Coaching.
- Facilitate grade level subject teachers meetings with Grade Level Coordinators whenever necessary
- Chair meetings with subject-specific grade level representatives across different grade levels.
- Plan/execute grade level subject specific school activities, events, with relevant HODs, Grade Level Coordinators, Divisions, or external parties. (e.g parent or teacher workshops)
- Attend regular meetings with the Director of Sports and Activities.
- Subject specific liaison for relevant school-wide activities.
- Ensure quality of contributions in subject specific newsletters/articles and information dissemination across grade levels. Documentation of subject specific final working documents.
- Support teachers and/or students who need subject specific help (eg push- in, advice and extra teaching resources)
- Work with other Grade Level Coordinators and Student Support team to support at-risk students.
- Grade level subject specific sharing with students during grade level assembly.
Curriculum Head of Department/Coordinator:
- are not direct supervisors of Form Teachers.
Outcomes of a successful Curriculum Head of Department/Coordinator
- Smooth student transition (subject-wise) across grade levels.
- Relevant teacher and student expectations (subject-wise) and policies are known, understood and implemented.
Overall, the Curriculum Coordinator develops curriculum and makes sure that the curriculum across grade levels runs smoothly and that curriculum related information is communicated across grade levels.
Aquatics Coordinator (Additional Job specific Job role)
- Manage the aquatics facilities in accordance to child protection policy
and regulatory and SSIS safety standards.
o Post appropriate signage to ensure child protection
o Ensure safety at all times in the Aquatics area (Lifeguard schedule, any hazards or concerns addressed immediately) o Maintain safe use of equipment and purchase as necessary. o Meet weekly with logistics and pool management.
- Develops and schedules aquatic programming for the center to include, physical education classes, swim meets, co-curriculum swim lessons, ASPs, weekend programmes and other aquatic programs as developed and assigned.
- Plan for appropriate attire in the Aquatics area from staff and students.
- Assists in hiring, training and scheduling qualified lifeguards, instructors and all other pool staff; external vendors, directly supervises lifeguards, instructors, and other aquatic staff.
- Arrange and facilitate weekly meeting with Department. Attend weekly divisional meetings and feedback necessary planning.
- Conducts or arranged training of staff in water safety, first aid, and CPR; ensures that all certifications of staff is maintained. Ensures high program standards are followed; provides regular in-service training to staff as needed.
- Proactive in planning events for students and athletes in swim subject area. Strong advocate for all programmes and introducing new alternatives.
- Manage budget utilization and team attire or staff and students.
- Manage regular checks of electronics in the facilities.
- Professional and timely communication with students, staff, parents and the community.
- Reports directly to the Director of Sports and Activities. Has functional working relationships with the Principal of each school division.
Requirements
Degree/Teaching Experience(2-3years) in relevant field
Benefits
​A Competitive Salary paid in RMB plus re-signing incentives




A two-year contract (renewable by mutual agreement)




Annual flights to and from your point of origin




Tuition Fee waiver for two dependent children per teaching family




On-campus Accommodation (depending on vacancy) or Housing Allowance 9K




Moving Allowance




Accident / Medical Insurance




Dependent's Subsidy Allowance




Paid Vacation




School Bus Service to and from school at designated pick-up points




Lunch during school days




Laptop Subsidy




Mobile Phone Allowance




Continuing Professional Development

​