This position has been Cancelled, please checkout similar jobs listed besides.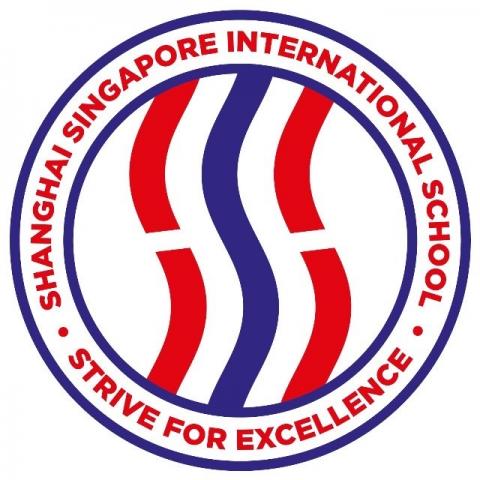 Shanghai Singapore International School
Assistant Principal(Pri)

¥39.5K-50.5K/Month

Shanghai, China

1 position available

Starting date in 2022-01-01
Job Description
This is a job from TopTutorJob, we are hiring a Assistant Principal(Pri)for one of our clients but would like to keep it confidential for now.

Job Title: Assistant Principal
Report to: Principal/Head of School
Direct Reports: Principal
The position of Assistant Principal reports directly to the division Principal / Chief Academic Officer. The main responsibility of the Assistant Principal is to support the division Principal /Chief Academic Officer in the successful planning, implementation, and oversight of a quality educational programme.
1. Maintaining an Effective School Administration 维持有效的学校管理
1.1 Serve as a Member of the Senior Administrator's Team, Steering Committee, and the Staff Development Committee. 服务并成为高级管理团队、指导委员会与员工发展委员会的成员。
1.2 Assist the Principal in the Admissions process for prospective SSIS students. 协助校长在招生过程中,为潜在的新加坡学校学生提供帮助。
1.3 Create the division yearly timetable, with input from the Principal / Chief Academic Officer (including deployment and student class assignment information), HOD's, and other division administrators. 根据校长/首席学术官、主任与其他学部管理者的意见,建立学部年度课程表(包括教师 部署与学生班级分配信息)。
1.4 Create the schedules for CCA's, school examinations, and any other student schedules as directed by the Principal / Chief Academic Officer.
根据校长/首席学术官的指示,建立 CCA、学校考试与其他学生相关的日程安排。
1.5 Arrange for the daily teacher relief schedule. 安排每日代课教师时间表。
1.6 Provide leadership for the respective Staff Welfare Committee. 领导相关的员工福利委员会。
1.7 Provide supervision for After School Programming, Co-curricular activities, and school events as assigned.
1.8 Provide timely articles to the Marketing Department for publication, school website updates, and dissemination of relevant information to our parent community. 按时为市场部提供用于发表的文章,更新学校官网,并向家长团体宣传相关的信息。
2. Managing Staff and Educational School Programmes 员工管理/教学规划管理
2.1 Assist the Principal / Chief Academic Officer in evaluating the performance of the Heads of Department and all Middle Managers. 协助校长/首席学术官进行主任与所有中层管理者的评估。
2.2 Assist the Principal / Chief Academic Officer in providing relevant resources and reference materials for all new teachers. 协助校长/首席学术官提供新教师的相关资源与参考调查资料。
2.3 Gather student achievement data and submit to the Principal / Chief Academic Officer. 收集学生成绩并提交至校长/首席学术官处。
2.4 Provide weekly updates for the website to the appropriate personnel. 提供网页的每周更新给恰当的人员。
2.5 Collect pictures and articles to be submitted for the annual Yearbook publication. 收集照片和文章用于年刊的出版刊登。
3. Managing Student Life 管理学生生活
3.1 Create and implement an induction for new students throughout the academic year. 在整个学年里,始终为新生创造并实施入学指引。
3.2 Promote the I4C's amongst the student population, including plans for individual student acknowledgement.
在学生中推广 I4C's,包括为个别的学生制定确认计划。
3.3 Assist the Principal / Chief Academic Officer with classroom and bus discipline referrals. 协助校长/首席学术官监督课室与校车纪律。
4. Other Duties as Assigned 其他指定的职责
4.1 Responsible for any other duties assigned by the Principal or Head of School / Chief Academic Officer.
Requirements
Native English speaker




Related Degrees/certificates in Educational Leadership




Related solid managing experience in International schools, 5 years and above




Stable working experience




Currently in mainland China/HK/

Macau



Benefits
​A Competitive Salary paid in RMB plus re-signing incentives




A two-year contract (renewable by mutual agreement)




Annual flights to and from your point of origin




Tuition Fee waiver for two dependent children per teaching family




On-campus Accommodation (depending on vacancy) or Housing Allowance 10K




Moving Allowance




Accident / Medical Insurance




Dependent's Subsidy Allowance




Paid Vacation




School Bus Service to and from school at designated pick-up points




Lunch during school days




Laptop Subsidy




Mobile Phone Allowance




Continuing Professional Development