This position has been Filled, please checkout similar jobs listed besides.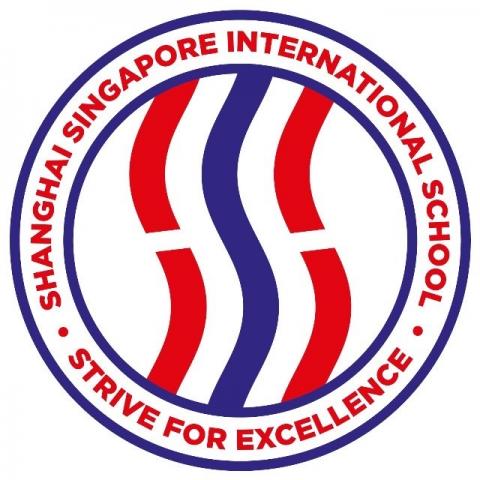 Shanghai Singapore International School
Athletic trainer & PE teacher

¥ 28K-39K/Month

Shanghai, China

1 position available

Starting date in 2022-08-01
Job Description
The Athletics Trainer at SSIS is responsible for leading and programming to ensure that our student athletes are safe, cared for and supported in their athletic pursuits. Utilize but not limited to fitness training, therapy, injury care and prevention and individualized support to ensure that each student is encouraged to be a resourceful, confident and independent learner in a caring and nurturing environment.
Director of Sports and Activities
Provide educational opportunities on Athletic Therapy and related topics to staff, students and the SSIS community.
Prevention, emergency care, first aid, evaluation and rehabilitation of injuries
Maintain accurate records injuries, treatments, progress and outcome.
Provide educational opportunities on Athletic Therapy and related topics to staff, students and the SSIS community.
Maintain safe playing environment – safety checks, risks and campus safety.
Lead, promote and support for wellness initiatives for all staff and students.
Attend home games and swim competitions. Chaperone and support school teams.
Coordinate and facilitate detailed recovery and rehabilitation plans for student athletes.
Share with students regarding nutrition information and healthy lifestyle habits that will help them in their future endeavors.
Contribute and enhance the fitness and sport specific training plans for student athletes.
Support Senior school lessons in externally moderated programme options and results. IGCSE and SEHS classes.
Attend Department meetings with the Sports and Activities team.
Extracurricular Programming

Ensure a good balance of holistic opportunities for our students. Uphold the school mission, "we are committed to develop in our students a passion for life and a love for learning through a holistic and well balanced education "throughout daily life, co-curricular activities and the after school programme.

Plan, implement and review that programmes and wellness initiatives are in alignment with the school's philosophy, objectives and core values.

Ensure balance in programmes to reinforce our wellness goals to create a sense of belonging and pride to the school leading to positive well-being in body, mind and spirit for a successful, wholesome and include healthy development for each SSIS student.

Support programme leaders, PE teachers and Coaches in major events planning and culminating activities

Encourage and enhance student led initiatives and opportunities in the sports

Reporting

Attend a meeting with the Director of Sports and Activities to discuss the progress of the offerings. The following checklist is to be used during the meeting:

Updates to strategic goals

Major events

Instruction and Learning

Enrichment and leadership opportunities for students

Any other matters

Attend weekly meeting with Senior School Physical Education Department
Updates to strategic goals

Teaching and Learning Priorities

Departmental Goals

Any other matters

Communication

Obtain Director's signature on any official correspondence before they are sent out.

Collaborate with Marketing when necessary for highlights and celebrations.

Collaborate with Student Development to ensure leadership opportunities and service learning.

Be responsible for the quality of the wall displays on their floor. Displays are expected to be of a high standard with recognition of student excellence and achievement.

Organize major event(s) during the school year.

Regular and positive communication with parents and SSIS Community.

Leadership

Be highly visible reinforcing the high expectations of the school including; uniform, behavior and school culture, including the supervision of assigned areas during morning form times.

Plan, allocate and monitor resources within the programme to ensure effective instruction and learning. Keep records of purchases made to ensure that the allocated budget is not exceeded.

Carry out any other duties as assigned by the Director/Principal.

Other Duties as Assigned

Responsible for any other duties assigned by the Principal or Head of School / Chief Academic Officer.

Qualifications and experience required:

Requirements
Demonstrated knowledge of current best practice in international pedagogy and innovation. Successful teaching experience. Recent training and/or experience in the current curriculum.

Experience as an Athletic trainer & PE teacher in international schools.

Excellent written and verbal communication skills. Ability to communicate effectively with students, parents, teachers and others.

Relevant university credentials in an academic field. A leadership postgraduate degree is highly desirable. Secondary license or certification for teaching the subject.

Work experience with other cultures and nationalities within an international education environment. Ability to differentiate instruction for all learners.

Proven ability to bring about and support change. A positive attitude. Willingness to collaborate regularly with colleagues in a positive, constructive manner. Ability to participate in and establish collaborative structures. Proven ability to develop successful academic programs.

Willingness to moderate assignments at all levels to ensure collective understanding of achievement. Willingness to reinforce our School Mission and I-4C values.

Ability to use learning data to explore and improve teaching and learning practices. Ability to engage students in learning activities using a variety of current technologies and online platforms.

Benefits
A Competitive Salary paid in RMB plus re-signing incentives




A two-year contract (renewable by mutual agreement)




Annual flights to and from your point of origin




Tuition Fee waiver for two dependent children per teaching family




On-campus Accommodation (depending on vacancy) or Housing Allowance 9-10K




Moving Allowance




Accident / Medical Insurance




Dependent's Subsidy Allowance




Paid Vacation




School Bus Service to and from school at designated pick-up points




Lunch during school days




Laptop Subsidy




Mobile Phone Allowance




Continuing Professional Development




End year Bonus




Others...​