This position has been Cancelled, please checkout similar jobs listed besides.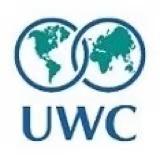 Chinese A Teacher (IBDP Group 1)

¥30K-42K/Month

Suzhou, Jiangsu, China

1 position available

Starting date in 2022-08-20
About The School
Well known Welsh college established in 1962, famous for its focus on students qualities improvement
Learn more about this school
Job Description
THE ROLE OF A TEACHER AT THE SCHOOL INCLUDES THE FOLLOWING:
- Making an active contribution to enhancing the overall aims of the School.
- Helping to build a positive sense of community among staff and students.
- Being comfortable working with cultural dissonance and having the capacity to guide
students towards genuine international-mindedness.
- The ability to engage with students with a variety of learning styles and to engender
enthusiasm for learning in a multi-cultural environment.
- Being flexible in teaching methodology and demonstrating a willingness to work
- Establishing classroom environments that are demanding, stimulating, hardworking,
focused and pleasant to be in, and which reflect the UWC's declared values.
- Effectively teaching a variety of classes, including undertaking appropriate lesson
preparation and setting/marking examination and test papers where necessary.
- Setting and marking students' work accurately and promptly, giving additional guidance
and/or work according to their needs.
- Providing feedback appropriately and regularly to students.
- Assessing and responding to student abilities and progress and adapting approaches where
appropriate to different individual learning styles.
- Writing reports and testimonials as required within the deadlines set.
- Diligently following the scheme of work for each class approved by the Head of Department.
- Attending and contributing positively to departmental meetings as scheduled by the Head of
Department, and staff and college meetings as appropriate.
- Actively contributing to all educational programmes.
- Maintaining an in-depth familiarity with the appropriate curricula and current teaching trends
- Participating enthusiastically in Professional Development, both that which is mandated by
the School and that which is identified by the teacher.
- Ensuring he/she is fully aware of all of the School's policies relating to students and act
accordingly to protect and enhance the physical and emotional welfare of the students.
- Adhering to all other policies and procedures of the School as approved by the Board and/or
- Fulfilling any other reasonable requests made by the Principal.
​MORE SPECIFICALLY THE TEACHER WILL BE EXPECTED TO CARRY OUT THE
- A full teaching load or equivalent;
- The duties of an advisor;
- Involvement in co-curricular activities including, but not limited to, special events and
- Attendance at School meetings, Staff meetings, House meetings, Departmental meetings, and
meetings of ad hoc committees formed to enable progress in some aspect of school life;
- Fulfilling administrative procedures prescribed by the School.​
Requirements
A minimum of 2 years of IB Diploma teaching experience




Has taught various level of IB diploma courses (HL, SL)




Demonstrated track record of working in a team




Demonstrated track record of being able to connect with student




Willingness or demonstrated track record in learning and practicing new pedagogy




To supervise Extended Essay




Willing and prepare to teach Theory of Knowledge or lead the subject session in Theory of Knowledge




Willing and prepare to support the curriculum of the department




Willing to attend relevant IB workshops and be trained to used the pedagogy that supports the School and department philosophy.




Benefits
¥30K-42K/M(depending on the qualification and experiences)




Free accommodation

Flight allowance




Health insurance




Meal allowance

Summer vacation/Winter vacation




Christmas holiday more than 1 week




Working visa supported