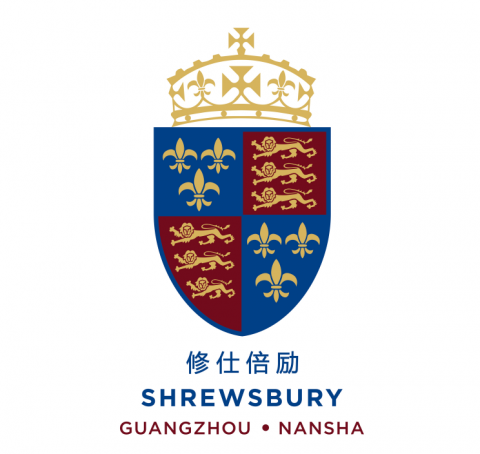 Shrewsbury International School Guangzhou
Class Teacher (Key Stage 1)

Negotiable

Guangzhou, Guangdong, China

1 position available

Starting date in 2023-08-01
About The School
Our top-quality British international school opens for selected year groups in September 2022.
Learn more about this school
Job Description
Shrewsbury International School Guangzhou seeks to appoint appropriately qualified teachers to the founding team of our premium British brand school, opening in September 2023.

Individuals joining us will be attracted to the pioneering opportunity of shaping a new school in its founding years.

The school has capacity to enrol 2,200 students from Kindergarten through Year 1 to Year 13 of the British (English National) curriculum. There will be 1,000 boarding places in the Senior School. The medium of instruction will be English, combining with a strong programme of Chinese Language and Culture. The planning for the founding year includes provision for selected year groups in the Junior and Senior Schools.

Shrewsbury Guangzhou is a purpose-built world class campus, located on a stunning riverfront site in the Nansha District. The school is in the geographic centre of the dynamic Greater Bay Area.

Shrewsbury Guangzhou belongs to the Shrewsbury Family, which includes Shrewsbury International School Bangkok, Shrewsbury International School Hong Kong, and Shrewsbury School in the United Kingdom.

Department: Academic
Years of Work Experience: 3+ years related experience
Education Degree:Bachelor's degree and higher
Qualification: QTS or equivalent recognised certificate from other countries.Ability to teach in English and assess student attainment according to the standards of the British (English National) curriculum.


Requirements
​

Key Responsibilities:

The Teacher will:

 Provide a comprehensive service for Shrewsbury students and their families.


 Be responsible for planning, developing, implementing, and reviewing a creative and engaging programme of study connected to the English National Curriculum and Early Years Foundation Stage profile.


 Communicate regularly and effectively with parents.


 Work effectively and collaboratively with the Teaching Assistant.


 Contribute positively to the wellbeing of others.


 Attend regular meetings with other members of


the academic team.


 Play an active role in the Extra Curricular Activity programme.


 Support the safe running of the school campus.

Professional Expectations:

The Teacher will:

 Be a fully qualified English-speaking teacher with QTS.


 Have a minimum of three years of post- qualification experience.


 Be passionate about the development of young people.


 Advocate the benefits of a broad curriculum.


 Have a full understanding of the English National Curriculum and Early Years Foundation Stage profile.


 Be able to nurture and stretch the most able whilst also making lessons accessible and enjoyable for all.


 Be internationally minded, demonstrating experience of and interest in working with children who speak English as an additional language.


 Be interested in and engaged with Chinese culture and society; and the impact of the school in contributing to excellent educational provision in the Chinese context.


 Be willing and able to reflect professionally to refine their practice.


 Have a track record of exceptional pastoral care and be able to prioritise the happiness and wellbeing of all students.


 Have excellent communication skills.


 Manage their own time effectively.


 Enjoy working as part of a talented and experienced team.


 Have a pioneering attitude and a good sense of humour.

Child Safeguarding:

Shrewsbury International School is committed to Safeguarding and Child Protection promoting the welfare of children. The successful candidate will be required to:

 Attend in-house Child Safeguarding programmes.


 Promote and safeguard the welfare of all students in the school.


 Report to the Child Protection Officer any concerns they have for the welfare of a student. This may include unsafe practices witnessed within the school as outlined in the school's Speak Out (Whistleblowing) Policy.


​


Keep professional relationships with students where personal boundaries are respected and maintained


 Seek advice from a Line Manager or Child Protection Officer with issues or concerns related to Child Safeguarding.


​

Requirements:

Police clearance and International Child Protection Certificate (ICPC).


 Formal proof of identity with photo ID (Original Driving License / Passport).


 2 signed, confidential references (one of which must be from the candidate's current headteacher) before the start of contract.


 Verification of original qualifications.

Benefits
An internationally competitive package of remuneration and benefits is offered under the terms of a two-year contract.