This position has been Cancelled, please checkout similar jobs listed besides.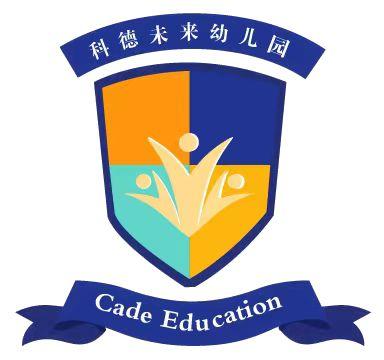 Cade International Kindergarten
Co homeroom and English Teacher

¥25K-30K/Month

Hangzhou, Zhejiang, China

2 positions available

Starting date in 2022-08-20
Job Description
About the School

Hangzhou's Cade International Kindergarten is a new, high-quality International Kindergarten, located in the heart of Hangzhou Future Science and Technology City. Run by professional educators and designed in cooperation with a European team, the fabric of the kindergarten supports our educational vision; the acquisition of the qualities that will allow our children to thrive and become well – rounded individuals in a modern, international, technologically advanced world. In common with the best schools throughout the world, our curriculum is delivered through themed inquiry-based teaching and learning. All carried out within a spacious site of over 7700 m².

Main Responsibility

Take care of a group of 2-6 year old children (Max class size 20) with other 3 teachers.

Work in Summer Holidays (last two weeks in July and final week of August)

Stay with children from 8:00 to 17:00 with one or two hour lunchtime.

Job Description

Cade international Kindergarten are looking for foreign teachers to co - lead classes with two Chinese colleagues. Each teacher delivers to only one class (Max size 20) - they are based in that class throughout the day. Teaching sessions are with small groups - to allow for greater differentiation and to meet the needs of each pupil. The curriculum is play based inquiry. The foreign teacher is required to use English throughout the school day, to deliver "Phonics* and to develop the children's reading skills. We are looking for teachers with a mainstream educational background or teachers of ESL who wish to enter into mainstream education. Teachers will have compulsory professional development workshops delivered and certified by the ib. In line with current research findings and best practice our foreign teachers should see themselves as guides, or facilitators who recognise that every child is different and help each of their students maximize their understanding and development. Foreign teachers are involved in all areas of childcare in the kindergarten, not just ESL. The working week is Monday to Friday 8:00 - 17:00 hrs. Breakfast, lunch and dinner are available free of charge. Students nap between 12 noon and 14:00 hrs.

Requirements
A Bachelor's degree in Education specializing in Early years from a UK university or PGCE with Early years specialism, or PGCE in Primary education.

A TEFL qualification

2+ years teaching experience teaching early years in a Bilingual environment and or in EYFS or IB PYP

The teacher will work a 40 hour week, they are an equal partner in the class team jointly responsible for pastoral care.

They will be good communicators and have a positive attitude

They will be able to demonstrate that they have maintained their professional development (PD) throughout their career.

They will have led / managed others or aspire to leadership roles.

Benefits
Competitive salary

Paid vocations

Free meals

Internal Referral Bonus

Insurance