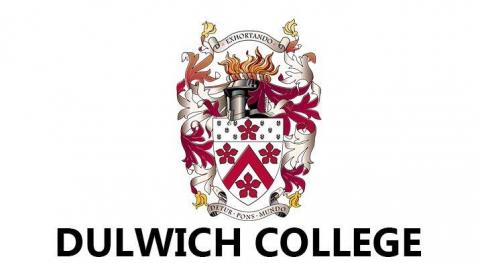 Negotiable

Suzhou, Jiangsu, China

1 position available

Starting date in 2022-08-01
Job Description
Brief Overview of Role:

The School Counsellor (JS/DUCKs) understands and supports the College Mission, Vision and Guiding Statements. The school counsellor works as a student advocate in collaboration with the Head of Junior School and Head of DUCKS, and under the direction of the School Counsellor (WS) and Headmaster. While most responsibilities are delineated below, the individual must be flexible and willing to lend a hand when and where needed. This is a newly established position. We are looking for a counselor who is willing to work through a growth period and help refine the vision and responsibilities for this job description.

Duties and Responsibilities:

All teachers are subject to the conditions of employment set out in their Teaching Contract. This details the professional and particular duties required of teachers, together with benefits provided by the College.

The duties of School Counsellor at Dulwich College Suzhou are as follows:

Key Duties:

Assist in the delivery of a whole school comprehensive counselling program by working with students in Ducks and the Junior School.


Provide individual counselling, group counselling, and classroom guidance lessons to meet the academic, career, and social/emotional needs of the student population.


Consult with teachers, staff, and parents to enhance their effectiveness in helping students, and provide support to other educational programs (i.e. Personal Social Health Education – PSHE).


Assist the WS Guidance Counselor in leading student and College-wide wellness initiatives


Sit on the Junior School Leadership Team as a student and college-wide wellness advocate


School Climate – Students and Staff

Provide classroom management support for teachers by working with them on individual positive behavior plans for students.


Work to standards as delineated by the International School Counseling Association (ISCA) via the ISCA Program Audit


Promote cross-cultural understanding among the students and staff.


Assist teachers with classroom community building activities.


Provide individual and group counseling sessions for students, primarily


in DUCKS and Junior School, but also able to take appropriate cases in


Senior School


Provide workshops for groups of students or teachers on specific


social/emotional topics.

Liase with learning support teachers to ensure students with Additional Educational Needs (AEN) receive the proper support and services.


Refer students as needed to appropriate community agencies in consultation with their parents.


Parent and Community

Maintain a strong, positive and informative relationship with parents.


Provide workshops, seminars, or guest speakers for parents on pertinent


issues.


Respond to parent emails and phone calls in a timely manner.


Participate in parent/teacher conferences.


Additional Responsibilities

Actively participate in school wide special events that may occur in the evenings and/or on weekends.


Participate actively in Faculty, Parent, Leadership, Academic, and Accreditation Meetings.


Liaise with School Counselors on other Dulwich College International Campuses


Attend Dulwich College Suzhou counseling team meetings


Safeguarding

• Ensure that safeguarding, health and safety, and all other College policies are known, understood and embedded into practice;

Requirements
Personal Quality:

Passionate about working with children and an ability to engage them in the process of learning


Ability to listen to others (children, parents and colleagues) always showing respect for their ideas


An understanding and excitement about working with people from all around the world


Patience and flexibility in the work place, always showing willing to try new things


Ability to proactively solve issues that arise


Ability to communicate effectively and positively with everyone in the


school community

Education:

Master's degree in School Counseling.


Extensive background in child development


Prefer B.S. or B.A. degree in education

Skills and Experience:

Prefer experience at the Primary/Elementary level


Prefer experience in international and/or multi-cultural settings


Prefer experience in delivering Educational and/or PsychEd assessments


and interventions


Comfortable working with students of all ages (3-18+)


Strong work ethic


Excellent verbal and written communication skills


Comfortable working independently and with a team


Proactive


Problem-Solver

Benefits
Competitive salary scales, depending on the experience and academic background

Housing is on a scale from single to family :76k to 108k


Airfare is about 12k per adult, children percentage of that by age.


International insurance.


Up to 2 children's education


Generous bonus