This position has been Cancelled, please checkout similar jobs listed besides.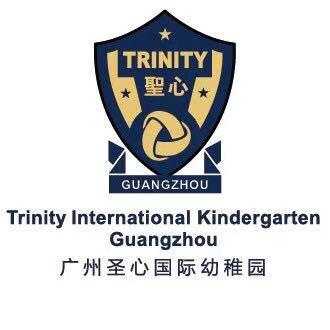 Guangzhou Trinity International kindergarten
Early Year ESL teacher

¥25K-35K/Month

Guangzhou, Guangdong, China

1 position available

Starting date in 2021-02-17
About The School
To nurture the sacred heart in every child to become a creative, caring and passionate learner.
Learn more about this school
Job Description
About Trinity Education Group
Established in 2017, The Trinity Education Group has a vision to deliver quality early years provision which provides an exciting, fun and meaningful education. Trinity International Kindergarten aims to prepare its children for local or international schooling, creating global citizens who are ready for an unknown future. Trinity provides children with a safe and secure but stimulating learning environment, which captures their innate curiosity and supports their growing independence.
To nurture the sacred heart in every child to become a creative, caring and passionate learner. Children will be encouraged to:
become confident and creative in their words and actions




care about themselves, their families, their friends, their teachers and the world around them




develop their natural curiosity and an enduring passion for learning



International Early Years Curriculum (IEYC)




English National Curriculum(for K3)




Phonics programme




Chinese language learning




After school interest classes



Locations of campus: Trinity International Kindergarten Guangzhou Huadu Campus
Department: Teaching Department
Report to: Head of School、Academic Director
Direct reports: Class Teacher
Other key relationships: Classroom Teachers, Specialist Teachers, Teaching Assistants, Classroom Nannies, Administration Staff
ROLE AND RESPONSIBILITIES:
1. An ESL teacher main goal will be to create a supportive learning environment which will help your
students meet their learning goals. Through interesting and diverse methods, you'll teach them
the important rules of reading, writing, and speaking in English. You'll oversee their progress by
tracking their learning outcome.
2. Support the classroom teaching in ensuring a consistent and continuous focus on students'
learning, using IEYC Learning Principles and EYFS Guiding Principles as evidence to monitor
progress in every child's learning
3. Work productively within the class team, year group team and Early Years team for the benefit of
teaching and learning and continuing professional development
4. Support the class teacher in providing regular formal and informal information to parents of
children in your class. Direct developmental concerns of any student to the class teacher.
5. Adhere to the school policies and procedures.
6. Attend regular school meetings, contributing fully and sharing good practice.
7. Develop best practice by familiarizing oneself with the Trinity Early Years Teacher quality standards
policy document. Use the self-reflection and feedback tool to monitor one own performance
8. Participate in review meetings and lesson observations to support the development of teaching
9. Be responsible for the health and safety and Safeguarding of students.
10. Establish medium term plans for themes throughout the academic year.
11. Be an effective role model regarding behavior and expectations, effectively following the behavior
12. Use English when speaking to the students unless instructed otherwise by the class teacher.
Requirements
1. Degree in Teaching or Degree and Teaching qualification/certificate
2. With at least 2 years kindergarten teaching experience.
3. Willingness to develop knowledge and understanding of the IEYC curriculum and the EYFS
4. Good inter-personal skills with students, teachers and parents.
5. Good administrative, organizational and ICT skills.
6. Ability to communicate accurately and fluently in spoken and written English.
7. Commitment to progressive, play-based learning experiences for young children.
8. Creating a highly inspiring, inviting learning environment that promotes independence and
Benefits
Basic salary starting from 25K-30K/Month before tax (depending on experience and interview performance)




Commercial medical insurance 5K




Accommodation allowance/Accommodation provided




ZJ&ES school first child for free; Other Chain schools Child:

50% off ;Second and above: Full payment


One return air reimbursement: up to 7K/year




Entry Fright allowance up to 7K




Contract completion bonus




Visa fee covered: 4K for the 1st year

Others