This position has been Cancelled, please checkout similar jobs listed besides.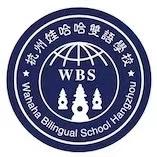 Wahaha Bilingual School Hangzhou
Elementary school EAL Teacher(G5-G10)

¥19K-42K/month

Hangzhou, Zhejiang, China

1 position available

Starting date in 2021-08-24
Job Description
As part of a teaching team, the EAL Teacher will work closely with the WBS curriculum team to provide pull-out and push-in support to the WBS classroom in the English language.

The teacher's goal is to create a stimulating and inspiring learning environment in which the child becomes a proactive learner.

Teaching Duties & Responsibilities & Classroom Management:

To refine and execute the school curriculum in cooperation with fellow colleagues and academic team.


To create concrete and supportive learning tools as required to deliver the program to the highest standard.


To prepare and maintain an orderly environment in which the furnishings and materials are complete, appealing and appropriate to the needs of the group.


To attend all staff meetings including monthly team planning meetings.


To create weekly and daily lesson plans which will outline the goals, content


and support resources to be undertaken in your daily work with your pupils.


To maintain current and accurate records of classroom attendance,


children's daily progress, attainment and achievement, through anecdotes,


collections of children's work for portfolio and individual assessment.


To monitor and liaise with all classroom and specialist teachers regarding the


students' progress.


To compile this knowledge in written format for the purpose of writing


progress reports as set out by the school.


To conduct parent conferences and report verbally to parents regarding the


progress of their child as set out by the school.


To attend and participate in all school wide functions, professional


development workshops, Parent Orientation and Parent Education evenings.


To maintain discipline and manage your classroom in the manner set out by


the school handbook, with absolute and utter total respect for the child at all


times.


To undertake other supervisory duties such as in the playground and


lunchroom as set out by the school.


To participate in any in-service education programs conducted by the school


each year.


To participate in the observation of other classrooms, attend seminars and

advanced coursework where possible.

• To lead one after school activity per term each year at no additional compensation.

Requirements
Native English Speaker, effective communicator, Teaching Certification a plus


Elementary teaching certification from North


America, Australia, Republic of Ireland or United Kingdom preferred


Bachelors or Advanced Degree in English as an Additional Language or related


field a plus


2+ years teaching experience a plus


Enthusiastic, outgoing nature


Ability to work in a team


Enthusiasm for new cultures and experiences


Creative problem solving skills


Flexibility

Benefits
Our compensation varies based on related teaching experience and our evaluation based on your interviews.




The rough range is about

¥

19K-42K/month




housing allowance 8K(without dependents)/10.5K(with 1 or 2 dependent children)

.




Max 10,000 RMB annual airfare allowance

without dependents, and

RMB 20,000

for teacher with 1 or 2 dependent children.




For Employee (himself/herself) and maximum 2 children, the school will cover the cost of government processing for visas including authentication fee (up to RMB 1000), Z visa, S visa for dependent children (up to 2), and Medical check in China, which will be reimbursed with presentation of Fapiao by related government bodies.




100% Tuition Subsidy (up to two children only)




¥

20K contract renewal bonus




About 3-month paid holidays, including winter/summer vacations and all Chinese public holidays.




Comprehensive Insurance annually covered

with maximum 2 authorized dependent children




Free lunch provided by school





We have three rounds of interviews here in our school, the first round is conducted by HR director through Skype/WeChat. The second round is to conduct a detailed interview with our principal. The third round is a demo class.