This position has been Cancelled, please checkout similar jobs listed besides.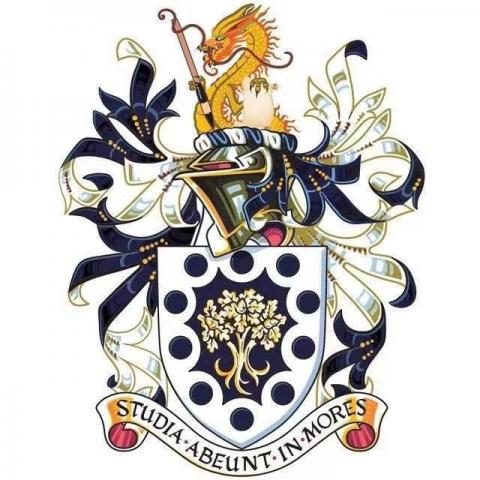 English Curriculum Coordinator

¥20k-30k/month

Beijing, China

1 position available

Starting date in 2018-07-31
Job Description
HD Beijing is being built on a beautiful site next to Dongba Park, surrounded by idyllic, green space. Uniquely, the campus makes use of several ancient imperial architectural features such as covered walks, sky wells, and pointed roofs. These features are being combined with modern design concepts (such as rooftop play-grounds and doubleskin walls) to create a truly inspiring learning environment.

The role of English Curriculum Coordinator supports the Primary School Principal and is responsible for the international curriculum and professional development of staff from Prep to Grade 5.

Role And Responsibilities

Teaching and Learning

Teaching workload as determined by Principal




Make use of professional knowledge and understanding to create a stimulating, challenging and supportive learning environment that promotes student success.




Curriculum Development and Delivery



Make use of professional knowledge to improve the existing English Curriculum, and build co-curriculum bridges to link with other subjects.




Broaden and improve the methods of teaching and learning and stimulate students' English learning through designing different English activities. Develop high quality, creative English activities.




Assist in sourcing and provision of resources/materials for the International programmes.



Ensure vertical and horizontal articulation of the curriculum.



Professional Leadership

Coordinate with Principal and English teachers on planning and set up learning intentions according to the Subject Syllabi. Adjust teaching and learning content and strategies to meet students' needs. Promote teachers' professional development through weekly teacher trainings, class explanation, observation and feedback.




Attend and participate in weekly Year Group planning sessions.




Take the lead in exploring new ideas and teaching methods for HD Beijing School. Plan ahead for the academic year and semester with well-grounded goals and prioritize some areas. Organise reflection with all delegated subject teachers and take the lead in appraisal of delegated teachers.




Set a good example as reflective learner. Continue learning and developing teaching practice under theoretical guidelines, so as to become a pioneering teacher in the subject group, and continuously create an academic atmosphere of learning and exploration.



Mentor junior English teachers in curriculum planning and classroom instruction to ensure student learning outcomes.




Check unit and planners and year overviews and weekly planning newsletters.




Check teacher's feedback to students and homework.




Oversee moderation sessions to look at work within and across year groups.




From time to time provide reports on teaching and student attainment in English.



Relationship management

Work closely with members of the English team to discuss/consult/report to Principal.




Help new teachers to develop particular teaching skills in teaching English, so they can gain a thorough understanding of implementing and reviewing the Subject Scope and Sequences and organize effective assessment.



Administrative Function

Work closely with the Principal to supervise and manage the English team, including: budget management, resource purchasing and management.



Lead the set-up of both formative and summative assessments, the moderation of marking, and the recording of assessment data in PASS.




Implement and oversee standardised assessments.




Attend and participate in Parent Information Evenings.




Develop an English Teaching Handbook to reflect the HDBJ way of teaching English including all relevant policies and procedures.




Contribute and help plan Parents as Learners sessions.




Contribute to the planning of Student Interview sessions.




Contribute to the development of new policies, ensuring alignment with the school mission and vision



Contribution to the School Community
Play a full part in the corporate life of the school, including taking part in the after-school extra-curricular activities, weekend events (PD, Admissions, Testing, etc.), school organised social activities and parent information sessions.




Support the school's image in the community




Support policies and procedures currently in place, including those in the Staff Handbook



Requirements
Qualifications

M. A. degree in Education (or equivalent) is desired

Qualified Teacher Status

A minimum of 8 years' relevant teaching experience desired




A minimum of 2 years' relevant leadership experience



Knowledge of English National Curriculum




Knowledge of International Primary Curriculum (IPC) desired




High levels of subject knowledge



Experience working with children who have English as a Second Language




Experience working in the independent school sector is desirable, but not a requirement



Personal Qualities

Ability to inspire children with a love of learning




Ability to stretch the most able children, whilst also ensuring the curriculum is accessible to all




Willingness to contribute to all aspects of school life




Strong personal-relations and teamworking skills




Ability to use ICT to enhance learning




Good administrative and organisational abilities




Good communication skills




Ability to understand the needs, challenges and opportunities of an international school community




Rigorous can-do attitude




Positive team player with a sense of humour



Benefits
The successful candidate will receive excellent salary and benefits commensurate with their experience.

Competitive, low tax salary




Accommodation allowance




Start and end of contract flights for employee and immediate family members




Relocation allowance




Excess baggage allowance




Medical insurance for employee and immediate family members




Annual flight allowance for employee and immediate family members




100% Tuition fees contribution for up to two children




Annual bonus




Contract renewal bonus




Visa and legal documents sponsorship for employee and immediate family members



We recognise that the success of HD Beijing depends on the quality, wellbeing, and motivation of our staff. In addition to the salary and package structure outlined above, therefore, staff can also expect:

a commitment to professional development




a dedicated and passionate human resources and support team, committed to making life in China as comfortable as possible




outstanding career progression opportunities that arise from being part of a rapidly expanding education group in a dynamic market