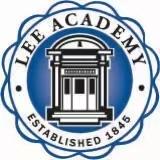 American Lee Academy International School (Shanghai)
English Literature Teacher

¥36K+/Month

Shanghai, China

1 position available

Starting date in 2022-08-20
Job Description
Lee Academy-Shanghai is a campus of Lee Academy (Lee, Maine). Lee Academy has
over a 170-year history of preparing students for university and is accredited by the New England Association
of Colleges and School. Lee Academy-Shanghai, partnered with Shanghai Film Arts Academy, offers a focus
and major area of concentration in the arts – music, visual arts, drama, and filmmaking – and another major area
of concentration in liberal arts. Founded four years ago, Lee Academy-Shanghai has successfully placed
students in top universities and arts colleges/universities throughout the US, UK, Canada, and Australia.
•
Understand and have experience in using backwards design curriculum development and differentiated
•
Have experience and demonstrated success in teaching world literature and American literature in a
variety of literary genres.
•
Demonstrated success as an enthusiastic teacher who uses a student-centered approach to learning and
differentiated teaching strategies to engage all students in active learning
Requirements
•
Undergraduate degree in literature or humanities; graduate degree in literature or humanities (preferred,
•
Teaching certificate from US State preferred but not required.
•
Two years of demonstrated successful experience as a teacher.
•
Strong recommendations from previous supervisors
Benefits
32,000RMB+ after tax/month (based on experience)




4,000RMB housing allowance




Teacher health insurance




Round-trip ticket to home country