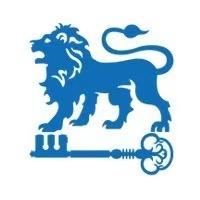 ¥18k-22.5k/month before tax

Shenzhen, Guangdong, China

1 position available

Starting date in 2023-09-28
Job Description
Job Role & Purpose of job

The teacher is responsible for following the KESDC® system to deliver Keyword educational products and courses to students
ranging from 2.5 years to 15 years with good quality, and providing a first-rate customer experience and positive image of the
Teachers' Work Ethic

· Teachers are to be dedicated, responsible and united. Their work must fully reflect a sense of ownership and they must take
responsibility for their teaching.
· Teachers must be passionate about education. They must be willing to work to develop and improve, receive feedback, share views
with colleagues, encourage team spirit as a company and in center and take responsibility for their teams and their teaching.
Main Responsibilities

1.Carry out the timetable of classes assigned by TS.
2.Responsible for daily teaching, including demos, regular classes and all other types of classes, and prepare for the classes and
finish the classes with good quality.
3.Begin and end classes on time.
4.Responsible for daily teaching service and implement the SOP of teaching service, including but not limited to: OPT , class review,
upgrade test, homework distribution, correction and comment, telephone counseling, telephone testing and the tracking of
students' progress on WeChat and OMS system , parent-teacher meeting, open door class, entrance ceremony and so on, and
timely and effectively follow up the students.
5.Responsible for administering, correcting and recording the students' progress reports, tests and assessments.
6.Be responsible for students' progress.
7.Participate in R&D activities and join the discussion of new approaches for teaching. Actively participate in audio and video.
recording of teaching products and teaching materials.

8.Mark the attendance for the student.
9.Maintain student and class records.
10.Substitute for absent colleagues, perhaps at short notice, on or off-site.
11.Participate in the academic or marketing events, meeting or training. Complete relevant tasks assigned by TS.
12.Keep positive and professional lines of communication between parents, students, colleagues and all departments.
13.Observe and be observed by TS and other colleagues.
14.Be pro-active in improving teaching skills through sharing knowledge with colleagues, and using teaching resources found in the
centre, Internet and any other available sources.
15. Participate in monthly orientation and on-job training, and complete the follow up tasks on time.
Career Plan

Teacher can develop his/her teaching skills and progress to teaching position, or other interest areas within the organization.
Requirements
Native English speaker from the UK, US, Canada, New Zealand, Australia, Ireland, or South Africa




Bachelor's degree or above




120 hours TEFL/TESOL/CELTA certificate or above




At least 2 years of teaching experience required, or Fresh graduate majored in Education/English/Linguistics or relevant subjects




Highly responsible team player with hard working ethics



Benefits
Salary: ¥18k-22.5k/month before tax.

Working hours : 40 hours (teaching+office hours)/week, including about 86 minimum teaching hours/months. (around 20 hours/week)

Working schedule:
weekday : 1-9pm;
weekends: 9am-6pm/10:00am-7pm or other shifts (depends on the opening time of the shopping mall that you work at and center arrangement)
2 days off in a row per week

Contract renewal bonus (conditional: 1. upon the completion of the 2nd year contract 2. need to meet the minimum requirement of teaching hours of 73 H/m )

Accident and medical insurance

Reimbursement of up to 10,000RMB upon the completion of contract ( for visa application and international air ticket ) - please remember to keep all receipts and invoices for future reimbursement.

Student sign up bonus : 100RMb /each

Class fee of 115 RMB per class that exceeds the min requirement of 86H /m.