This position has been Cancelled, please checkout similar jobs listed besides.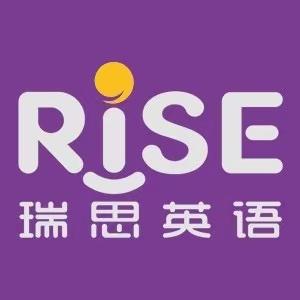 Rise Subject English Suzhou
ESL Teacher

¥18k-36k/month

Suzhou, Jiangsu, China

10 positions available

Starting date in 2021-12-01
Job Description
WHY choose RISE? WORK HARD PLAY HARD ATTITUDE!
First K12 Subject-based, immersive English learning in China, established in 2007


Reading and writing courses correlated to US Common Core State Standards


Premium English training center for students from Pre-K to 12 in the age of 3 to 18-year-old


Established in over 100 cities in China (over 400 centers), and also in Indonesia, South Korea, Vietnam, and the UAE


90% satisfaction feedback from parents and students


HMGH (Houghton Mifflin Harcourt Group); Award Winning Technology and software


Academic Partnership in USA: The Prout School in Rhode Island/ Palm Pointe Educational School in Florida/ Crosspoint in Washington/


Saint Raphael Academy in Rhode Island


Listed on Nasdaq since 2017


Given copyright authorization of Kung Fu Panda

There are 10 centers in Suzhou, and over 10,000 students and more than 600 staff members overall. The 10 centers are located in SND (Suzhou New District), SIP West, SIP East, SND East, SIPD, SIPL, SIPO, SDT (Old Down Town), SWD, and SXC. Most centers are near either metro station or bus station. There are over 400 branches all over China, and our headquarter is in Beijing.
Main Responsibilities

Maximum of 24 teaching hours per week (you're able to obtain more once you're familiar with RISE lessons)


Maximum of 40 working hours per week (teaching hours + office hours)


Student ages: 3 - 16 years old, 16-20 kids per class


Cooperate with Chinese staff to ensure the constructive communication and efficient operation of the centre


Lesson planning, creating course outlines, and design activities (We have complete K12 teachers guide that lists out standard procedure


and learning objectives)


Deliver classes in a fun and creative way, IMPROVISE!

Working Hours: Monday - Friday 13:00 - 20:30 (you get to have TWO DAYS OFF)/ Saturday and Sunday: 08:30-18:30
Requirements
Native English speaker from UK, US, Canada, New Zealand, Australia, Ireland or South Africa


Bachelor's degree or above


TEFL certificate 120 hours or above required


2 years of teaching experience preferred (we will consider non-experienced teachers with 120 hours TEFL certificate)


Highly responsible team player with hard working ethics

Benefits
Salary average of 18000-26000RMB per month before tax (depending on your interview, experiences, education background, etc) (Pay Structure: Base Salary + Teaching Pay + Food and Housing Allowance + Performance Bonus + Other bonus)


 Base salary: 6,500 to 15,000 RMB (based on experience & qualifications and negotiable; no teaching included)


 Teaching pay: 6,400 to 13,000 RMB (based on experience & qualifications)


 Performance Bonus: 1500 RMB+


 Monthly housing allowance and meal allowance: 3,000 to 4,000 RMB


 Airport pick up and 3 days of hotel stay upon arrival provided by RISE


16-teaching-hour per week guaranteed for all level teacher (excl. training period, holiday paid leave and absent)


Working VISA and PERMIT provided by RISE English


Mandatory Social and Medical Insurance and Income Tax according to Chinese regulations


Benefits:


5.1 Signing bonus: Every New teacher will be given a signing bonus of 3000rmb signing the employment contract - given on the first month you arrive CHINA!
5.1 Flight reimbursement up to 6000rmb each year, which is given at the end of yearly contract - OR if you're already in China, consider it your travelling fee throughout the year ;)
5.3 Starting from second year, a retention bonus of 10000rmb will be given after every year contract ends, and will be paid together with month salary.
5.4 Pro-rated 10 annual leaves in a calendar year (incl. Summer, Winter Holiday)
5.5 Additional 5-day paid leave a year (plus school holiday 5 days), therefore total around 10 days paid leave

Holiday is according to Chinese government regulations


Extra-hour outside of regulated working hour (training / meeting / non-teaching related activities) is accumulated and that can be used


in coming -in late, early leave, or day-off under the restriction to not affected normal teaching hour or class


Professional pre-job training with on-going program supervision