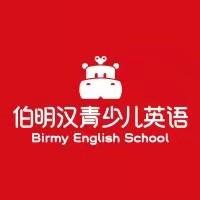 ¥17 K-27 K/Month

Changsha, Hunan, China

1 position available

Starting date in 2021-08-01
About The School
Birmy Education is a professional English Training Institution focus on English language training.
Learn more about this school
Job Description
About The Client
Founded in 2006, Birmy Education has been offering top English training solutions
for enterprises and individuals. Now Birmy owns several educational brands such as Birmy International English School, Birmy Kids Learning Center and Tom Children's English School.
Job Description
Start date: Ongoing recruitment
Weekly working hours: 40 working hours with 25 teaching hours
Shifts: 9am-5pm or 1-9pm
Days off: 5 working days, 2 off days
Age group: 4-15 years old (kids Center); 6-65 (Mix aged center)
Class size: No more than 10 students
Job Contents
1. Lesson planning and preparation
2. Provide English courses to students
3. Conduct level tests
4. Administration duties (i.e. Attendance records, curriculum)
5. Counsel students by providing constructive feedback
6. Participate in ongoing training and workshops
Salary and Benefits
Notes:
-Foreign Affairs Specialist will assist you with the visa process.
-Teaching supervisor will help you to adapt to the teaching and life in Birmy
1. Salary: CNY 17000-27000/month ($2400-3900)
2. Accommodation: CNY 3000/ month( $440) as housing allowance
3. Airfare: Flight tickets reimbursement up to CNY 5000( $735)
4. Vacation: 10 Paid holidays + all Chinese statutory holidays + 1 day Christmas
holiday
Materials Needed for a Work Visa
-Passport and Visa
'Non-criminal record certificate with verification from Ministry of Foreign
Affairs and Chinese Embassy (Cost 4-8 weeks)
-Degree certificate with verification from Ministry of Foreign Affairs and
Chinese Embassy (Cost 4-8 weeks)
-TEFL/TESOL Certificate
-Medical check report
- Contract (School provide)
-Work experience certificate or recommendation letter with the company title
-Digital photo with white background (took within 6 months)