This position has been Cancelled, please checkout similar jobs listed besides.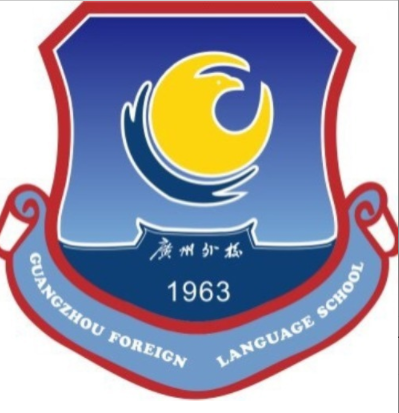 Guangzhou Foreign Language School
French Teacher

¥13.5K/Month

Guangzhou, Guangdong, China

1 position available

Starting date in 2020-08-01
Job Description
Brief introduction to GZFLS
Guangzhou foreign language school (GZFLS) is a public and coeducational secondary school, which is accredited by the Education Bureau of Guangzhou, Guangdong. It is located at 102 Fenghuang Avenue, Nansha District in Guangzhou and overs 269 acres.
GZFLS dedicates to build:
the first public school to enroll foreign students in Guangzhou




a pluralistic and open internationalized school-running system




a Chinese culture-based international K-12 course system




a cradle for nurturing cross-cultural elites and inter-disciplinary talents



GZFLS aims to develop our youth as:
Global citizens who maintain national sentiments with international outlooks




Cooperative partners who practice self-preservation and are kind to others




Innovative talents who are academically rooted and linguistically proficient




Elite personnel who have the mind to work earnestly and to contribute to society




Learned emissaries who value and can integrate Chinese and Western cultures




Lifelong learners who possess inquiries, initiative, and compassion




People who devote themselves to creating a better, more peaceful world through intercultural understanding and respect




Core value



Erudition Rectitude Harmony

Student age: junior student




Teach from the hours of 07:45 to 16:30




The working week will be Monday to Friday, with the weekends off




Maximum class size of 30 students




The teacher will be teaching approximately 20 classes.




Some of the office hours will be spent in team meetings, instructional extracurricular activities related to French language learning. These can include Foreign Language Art Festival, Oral Practice of French Language, Lecture Organizing, drama, Debate Competition, Speech Contest, French Language Competitions in which Party B plays the role of an instructor, judge or organizer



Design and follow complete teaching plans




Undertake a variety of activities and instructional methods to motivate and stimulate student's abilities




Assess student's performance and progress to ensure they are mastering skills on a regular basis




Monitor children's interactions and nurture cooperation and sharing




Cooperate with administration staff




Follow and comply with teaching standards and safety regulations




Conduct effectively planned oral lessons




Engage in weekly meetings with the rest of the staff to discuss student's progress, lesson planning and weekly reflection to stimulate improvement opportunities.




Work cooperatively with the leadership team



Requirements
Bachelor degree or above




At least two years of French teaching experience is required




the candidate should be competent in French teaching




The candidate should have a passion of teaching, be responsible and be patient with students, have a strong sense of cooperation with colleagues and teamwork



Benefits
Earn a base salary of 13500RMB before tax each month




Full private health insurance for the full contract length




You'll be provided with an apartment. The apartment will be fitted with furniture, bed (no bedding set), TV set, refrigerator and bathroom. There will be air conditioning in the apartment and wireless internet.




A return flight will be paid for at the end of each academic year, with a maximum cost of 8,000RMB




Full Z-VISA reimbursement to be paid in RMB upon arrival.



The school will support them if they want to learn other courses in or outside the school to improve themselves.




There are some online training courses provided for them to develop their teaching.




If they are competent in other subject or academic ability, there are career opportunities for them to teach those subjects in French.




They have weekly team meetings with all the teachers, to discuss areas of development, concern and improvement. They typically last 1 hour and are considered as office hours.




Teachers are always there to support each other, and we encourage an environment that allows for synergistic thought across the different educational disciplines.