This position has been Cancelled, please checkout similar jobs listed besides.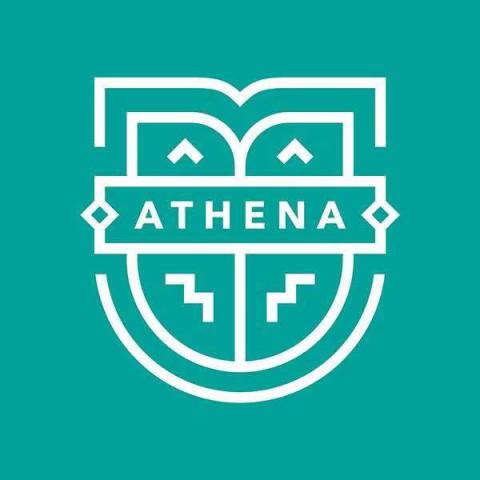 ¥30K/Month

Hangzhou, Zhejiang, China

1 position available

Starting date in 2021-02-01
Job Description
About Athena Academic English
Athena Academic English is dedicated to enhancing the ability of students 4-15 years old to use academic English for use in an international environment, especially the ability to read and write in English. Athena Academic English is devoted to building a personalized K-12 international education journey for Chinese students and advocates for them to develop the skills of "Learning to Learn, Learning to Think."
Athena Academic English's course framework is independently researched and developed based on the needs of Chinese students and is benchmarked to the US Common Core State Standards. All teachers with Athena Academic English are native English speakers who are dedicated to the goal of improving their students' ability to use academic English through Athena Academic English's guided reading and writing programs with a small class size of 8-12 students.
Currently, Athena Academic English has 10 centers in
Shanghai, Shenzhen, Hangzhou, and Ningbo.
Class Size: 4-12 students
Working Hours: 40 working hours based on 5 days/week, 8 hours/day. (2 days off during weekdays)
Teaching Hours: Up to 100 hours (no more than 25 hours per week). During peak seasons (July and/or August, January and/or February) there may be 20% raise in teaching hours according to center needs.
Length of Contract: Prefer Two-year renewable contract with two-month probation. Salary raise for second-year is based on the first-year performance and evaluation.
Requirements
Native English Language speaker from US, UK, Canada, Ireland, Australia, New Zealand and South Africa




BA degree or above




120 hour TEFL or 2 year English teaching experience




Uphold the highest standards of professional behaviour, attitude and appearance as per the Athena Employee Handbook.




Pro-actively oversee and implement Athena curricula, screener and placement processes.




Pro-actively oversee and implement Athena standards for student monitoring, assessment, feedback and reporting.




Pro-actively oversee teachers' academic administration documents (i.e. lesson plans and course files).




Share teaching resources with colleagues at other Athena centers.




Organise teacher training workshops that respond to both individual teacher, centre and company needs.




Implement Athena standards for teacher appraisal, including scheduled lesson evaluations, check-in sessions and setting of individual objectives.




Maintain updated and accurate records of individual teacher training, observations and evaluations.




Mentor and coach individual teacher to help them achieve their development goals.




Support ongoing curriculum development of courses by retaining and sharing teaching resources and occasionally developing new resources under direction of Academic Management.




Organise and co-lead focused and action-oriented weekly meetings with center staff and teachers.




Complete all academic reporting as assigned by Academic Management.




Conduct interviews of new teachers for center, reporting feedback to HR.




Support the Centre Manager with business development. Help with sales, referral and marketing events.



Teaching (50%)

Set high expectations that inspire, motivate and challenge students.




Plan and teach outstanding and engaging lessons that meet course syllabus goals and objectives while applying Athena teaching approaches.




Effectively deploy a range of strategies to manage and develop the classroom environment to create a welcoming, open, effective and positive learning environment.




Differentiate class instruction, activities and resources in order to maximise learning opportunities for all learners.




Apply appropriate forms of assessment to monitor student progress.




Provide timely and effective student feedback.




Update, maintain and submit a record of attendance, assessment and lesson planning using Athena course files.




Write student reports and participate in teacher-parent meetings as per Athena Guidelines.




Conduct student screeners and placement as per Athena guidelines.
Benefits
Compensation and Benefits




Base Salary




Annual bonus: up to 110% of the one-month salary based on year-end Performance Evaluation.




Legal work visa




Top level global medical insurance




Airfare allowance




Paid holidays:11 days plus 11 days local public holidays.




Paid Sick Leave days: up to 12 days




Annual Health Check




Up to 7 nights' accommodation upon arrival




Holiday Benefits




Arrival Assistant