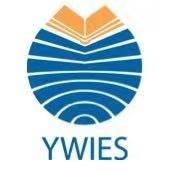 Yew Wah International Education School Tongxiang
Head of Residence Hall (HRH)

¥25K-40K/Month

Tongxiang, Zhejiang, China

1 position available

Starting date in 2023-01-01
Job Description
Under the supervision and leadership of the co-principals, the Head of Residence Hall (HRH) work in partnership with related departments to ensure smooth operations of the residence hall and ensure the safety and well-being of the residents.

Major Responsibilities:

The HRH's will:
Act as stated in job description as a RHT.
Managing RHT and other RH staff/interns

- Train and equip the Residence Hall Teachers (RHT) so they are able to perform


effectively and confidently.


- Develop managerial tools to conduct assessment to fine tune the contribution of RH staff.


- Chair regular RH staff meetings with agenda.


- Create roster duty system and allocate tasks to RHT and RH staff.


- Organize team building activities for RH staff.


- RH staff appraisal.


Managing resident's well-being

- Develop managerial tools for resident life and monitoring resident's welfare.


- Develop healthy and safety culture.


- Maintaining the behavior and conduct of residents to a high level of standard and deal with misbehavior conduct with appropriate consequences.

​

Demonstrate organizational and managerial skills to RH operation

- Create and generate templates to maintain records of residents' attendance, special


medical needs and disciplinary concerns.


- Manage RH documentation in school's shared-folder system.


- Create RH documents and notices for display.


- Develop RH calendar and to oversees/organize special programs and activities for the residents.


- Attend regular meetings chaired by the SLT with agenda.


- Facilities management for the upkeep of the RH and to coordinate with maintenance and


engineer staff.


- Deal with medical outbreak or crisis, and develop measure for climate changes.


- Invite guest lecturers, and/or to find coach and outsourced organizer for RH events and activities.


Coordinate and cooperate with other departments in school

- Liaise with relevant school departments in matters of finance, purchasing, security,


housekeeping, meals and marketing-admissions.


- Build good relationships and lines of communication with academic faculty.


- Work closely with parents relation officer for enquiry, concerns and disputes from parents.


- Attend events and prepare for public speaking and presentation during parents' meetings, marketing and school events as instructed by the Co-Principals.


- Updating RH enrollment, vacancy and capacity info for RH related departments in school.


Stay connected to parents

- Build good relationships and lines of communication with parents of residents and to be a

facilitator, coordinator between RHT and parents. - Creating periodic RH newsletter to parents.

Planning for next school year

- Prepare planning such as staff allocation, budget proposal and furniture purchasing.


- Interview staff during recruitment.


- Interview potential residents for RH enrollment.


- Create training schedule and materials for new staff and returning staff training before school starts.


Requirements and Qualifications:


* Holder of Bachelor Degree or above with teaching experience or other related fields


* At least 3years management managerial Experience


* Excellent verbal and written communication skills in Mandarin or English. * Personality – responsible, outgoing, happy, enthusiastic, positive, confident * Demonstrate commitment in teamwork
* Support Yew Wah's values
​

​

Requirements
• At least 2 years full-time teaching experience either in home country or other countries
• Alignment with a studentcentered approach to teaching and learning
• Experience in using EAL teaching strategies with students
• Understanding of differentiation and individualized learning needs
• Relevant curriculum experience (Chinese National Curriculum, IGCSE, A Level)
Education and Qualifications
• Bachelor's degree in a subject
• Teaching licensure such as PGCE, QTS, or state teaching license
• Current Child Protection certificate or equivalent
Benefits
Basic salary range is ¥

25K-40K/Month

before tax(Depends on candidates' qualification and experience)

Performance bonus

Housing allowance or free accommodation

Free tuition (up to 2 children)

Flight reimbursement

Global health insurance for a family package


100% paid summer and winter vacations



Etc