This position has been Filled, please checkout similar jobs listed besides.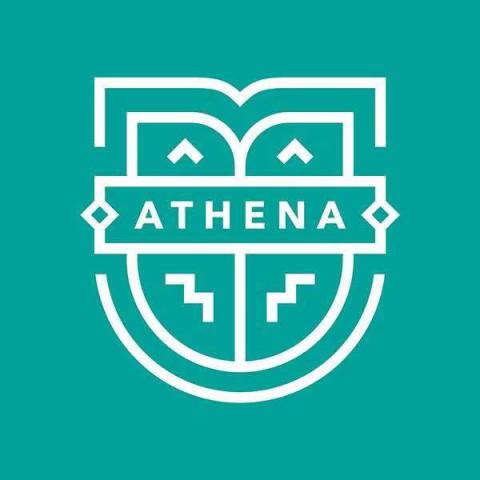 ¥ 20K-23k/Month

Shenzhen, Guangdong, China

1 position available

Starting date in 2019-04-30
Job Description
Athena Academy is the subsidiary of Elite K-12 International Education Group. We adopt the US Common Core Standard and the teaching methodologies of Project-based Learning (PBL) in designing our programs. Our aim is to provide our students opportunities in not only learning Academic English, but also acquiring the soft-skills of critical thinking, collaboration, communication, problem solving and creativity, which will enable them to adapt and enhance their own capacity in this constantly changing 21st century.

JOB OVERVIEW:

This individual will manage the center academic department by maintaining pro-active oversight over key areas, providing remedial action and training where necessary. This individual will collaborate with the Center Manager to build business opportunities for the center and create a strong customer base and work to form a highly reputable center teaching team that is productive and accountable within the wider national Athena team.
This individual will also be expected to foster a professional, collaborative culture of personal and departmental responsibility and ongoing improvement and growth.

Location is optional: Shanghai; Shenzhen; Ningbo
Requirements
Management (50%)

Uphold the highest standards of professional behaviour, attitude and appearance as per the Athena Employee Handbook.




Pro-actively oversee and implement Athena curricula, screener and placement processes.




Pro-actively oversee and implement Athena standards for student monitoring, assessment, feedback and reporting.




Pro-actively oversee teachers' academic administration documents (i.e. lesson plans and course files).




Share teaching resources with colleagues at other Athena centers.



Organise teacher training workshops that respond to both individual teacher, centre and company needs.




Implement Athena standards for teacher appraisal, including scheduled lesson evaluations, check-in sessions and setting of individual objectives.




Maintain updated and accurate records of individual teacher training, observations and evaluations.




Mentor and coach individual teacher to help them achieve their development goals.




Support ongoing curriculum development of courses by retaining and sharing teaching resources and occasionally developing new resources under direction of Academic Management.




Organise and co-lead focused and action-oriented weekly meetings with center staff and teachers.




Complete all academic reporting as assigned by Academic Management.




Conduct interviews of new teachers for center, reporting feedback to HR.




Support the Centre Manager with business development. Help with sales, referral and marketing events.



Teaching (50%)

Set high expectations that inspire, motivate and challenge students.




Plan and teach outstanding and engaging lessons that meet course syllabus goals and objectives while applying Athena teaching approaches.




Effectively deploy a range of strategies to manage and develop the classroom environment to create a welcoming, open, effective and positive learning environment.




Differentiate class instruction, activities and resources in order to maximise learning opportunities for all learners.




Apply appropriate forms of assessment to monitor student progress.




Provide timely and effective student feedback.




Update, maintain and submit a record of attendance, assessment and lesson planning using Athena course files.




Write student reports and participate in teacher-parent meetings as per Athena Guidelines.




Conduct student screeners and placement as per Athena guidelines.



Minimum Qualifications & Experience

Bachelor's degree in either Arts or Sciences. Preference currently given to candidates with an English, Education or Science major.




A teaching qualification such as CELTA, TESOL, ideally at postgraduate level.




Minimum of five years of relevant teaching experience of reading, writing and/or general English courses. Conversation classes would not count towards this experience.



Essential Knowledge, Skills & Abilities

Excellent understanding of good classroom practice and key principles of child learning.




Experience of developing own lesson plans and resources while working towards set goals and objectives.




Experience of effectively managing a team.



Ability to effectively collaborate with others to achieve desired outcomes.




Strong organizational skills and time management skills; ability to be flexible and solve problems.




Experience in managing multiple tasks and the ability to deal positively with obstacles to progress.



Excellent ability to communicate through verbal and written means with individuals and small groups at all levels of the organization.



Desired Qualifications, Knowledge, Skills & Abilities

Holds a postgraduate qualification in an education-related discipline, with post-qualification experience.




Experience of managing and collaborating across departments and/or locations.




Experience and competence with digital technology in the classroom.




Prior experience with curriculum development.




Prior experience with teaching programming, electronics, and technology.




Prior experience in international departments and/or international school settings.




Prior experience at English training centers.




Prior experience with IB PYP, Inquiry-based learning, Project-based learning.



Benefits
Basic Salary: 20k-23k/month

10 days paid annual leave

House stipend range: 2k-4K

Flight ticket reimbursement 6K

Annual bonus provided (

up to 1 month salary)




Medical insurance & Medical check provided



Work Visa Assistance