This position has been Cancelled, please checkout similar jobs listed besides.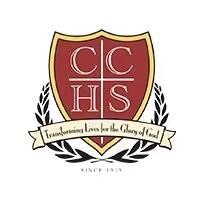 Minhang Crosspoint High School, Shanghai
High School AP ECON(Micro & Macro) Teacher

¥26K-35K/month

Shanghai, China

1 position available

Starting date in 2022-02-21
About The School
SWMS cooperates with National Blue Ribbon School to run experimental class to cultivate talents.
Learn more about this school
Job Description
About Client

MCHS works in cooperation with California Crosspoint Academy (CCA), a private school head-quartered in the Bay Area of California dedicated to the idea of advancing education through cultural diffusion between the US and China using AP courses, Chinese academic practices, and American educational philosophy to develop students as lifelong learners capable of being admitted to, attending, and succeeding in all facets of life at American universities. CCA also opens its doors to qualified seniors of MCHS wishing to attend high school as an exchange student in the US.

​
​1.To use a variety of delivery methods that will stimulate learning appropriate to student needs and the demands of the School.
2.Working with colleagues in supporting the delivery of subjects content in a bilingual learning environment.
3.Develop resources, support teaching programs and deliver on a number of courses as required.
4.Provide excellent assessment feedback in accordance with examination requirements
5.To conduct teaching/learning activities appropriate to the needs of individual learners, course and the curriculum, keeping attendance records and maintaining student discipline.
6.To provide accurate and timely formative assessment and feedback to learners, and maintain assessment records, including tracking and reporting of learner progress in line with school policy.
7.To manage students during evening study.
Requirements
1.Native English speaker;
2.Bachelor degree or above;
3.3-5 years teaching experience preferred;
4.Experience in Teaching AP courses preferred.
Benefits
1. A stimulating work environment that emphasizes teamwork, and the opportunity to develop and deliver an enriched curriculum.
2. The opportunity to work with colleagues from both Chinese and international backgrounds.
3. Students from local and/or international background who are intellectually curious and relish a challenging programme.
4. The salary is competitive and will be negotiated in good faith based on educational background, educational experience (either administration, teaching, etc.), and workload. A work permit, Z-visa , residence permit and reimbursement, as well as a health care plan, annual flight ticket , housing and teacher development session will be provided.