This position has been Cancelled, please checkout similar jobs listed besides.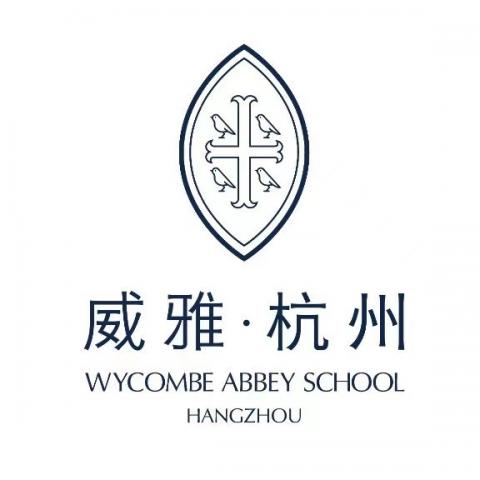 Wycombe Abbey Schools Hangzhou
Housemistress

Negotiable

Hangzhou, Zhejiang, China

2 positions available

Starting date in 2022-02-01
Job Description
Wycombe Abbey School Hangzhou (WAISHZ) is situated in Xiaoshan District, south the center of Hangzhou. The site itself comprises two schools, a Lower School and an Upper School, providing exceptional education for students from EY through to Year 13 (Grade 12). Heads of Department will be expected to develop exceptional working relations with the leadership of the Lower School and the Upper School. This is a unique opportunity to gain experience in a start-up school, with WAISHZ opening in August 2021.

Wycombe Abbey School Hangzhou will be established as a private school enabling local Chinese nationals to enjoy the benefits of a Wycombe Abbey School education. The majority of the student body will be Chinese nationals studying a unique programme where an internationalised programme complements the Chinese National Curriculum. The students will be taught in both Mandarin and English so that they can graduate from the School with undergraduate levels of both Mandarin and English and thereby flourish at premium universities all around the world.

A Wycombe Abbey education guarantees much more than just academic success. Wycombe Abbey School Hangzhou offers boarding to students from G1 through to G12 (Years 2 to 13) with outstanding facilities for learning, innovation and enterprise, performing arts and sport that are the hallmark of all schools in our Wycombe Abbey Schools Group. Students will be prepared for undergraduate life in universities all around the world and for an increasingly international workplace, with close personal attention paid to the development of each student's confidence, resilience, independence and character alongside the development of the collaborative skills required in life beyond school.

Introduction:

The position of a Housemaster / Housemistress will appeal to a colleague with a clear focus on the pastoral well-being of the students within our school community and may have ambitions of becoming a senior school leader in the future. This job description is not necessarily a comprehensive definition of the post. It will be reviewed at least once a year and it may be subject to modification at any time after consultation with The Executive Head and the Deputy Head Pastoral.

Purpose:

To develop a cohesive, purposeful and proud 'House' which consists of students and tutors. To continue to build on House identity and spirit in all aspects of day to day running of a pastoral House as well as in House events. To assist the school leadership of Phase in maintaining a coherent and collaborative group of House tutors. To support the Deputy Head Pastoral, the Head of Upper School and the Head of Lower School in evaluating, coordinating and developing the pastoral care and academic monitoring of students within the House along with the Heads of Department, student counsellor, staff, governors and parents.

Responsibilities and Tasks:

The responsibilities and tasks of the Housemaster/Housemistress (HM) are as follows:

Coordinate and appraise all House tutors to ensure high standards of pastoral care is afforded to each student within the House and to support the WAISHZ way of close personal tutoring.

Use the House based tracking system within the House and to work closely with the team of tutors to implement timely interventions for individual students which incorporates pastoral considerations so that it can be used by the Heads of Department / Year Group Leaders and teachers to raise standards of academic achievement of students within the House.

Monitor communication between departments, parents, tutors and students to ensure effective and efficient pastoral care and assist in any parental consultation with teachers and tutors as required to ensure the needs of each individual student within the House is met and the delivery of pastoral care is consistently of a high standard.

In coordination with the specialist staff and other HMs contribute to the development of the student Personal Development (PD) in order to deliver a coherent and relevant PD programme to all members of the House which will help in equipping the students with the skills necessary to contribute as leaders of the future.

Liaise with other HMs to ensure consistency of pastoral care through the House system across the phases and to embed a secure transition process for all students moving from the Lower School to the Upper School, which includes an open communication of this transition process with parents.

To work closely with the Senior Prefects and School Council members to monitor and encourage positive development of leadership skills and to ensure that school events are well supported by members of the Sixth Form.

Assist tutors in the process of student Option Choices, University advice and Leadership and Service Activities choices in coordination with the Assistant Head Academic and Director of ECAs to ensure all students within the House are making wise choices that support WAISHZ values and aims of allowing every child to excel.

Work with the House tutor team in ensuring a consistent approach to developing House identity and to encourage student participation in both House based and school wide events.

Is responsible for the health, academic, social and pastoral welfare of each pupil in their care and will seek to encourage and inspire the members of the House not only to achieve excellence in academic and extra-curricular activities, but also to develop their social skills by living harmoniously with others. In short, s/he will help pupils to grow into confident, mature, happy and successful young people.

In coordination with the Assistant HM and Matron, the Boarding HM is responsible for the smooth running, ethos and general discipline of the boarding house and compliance with school rules. Serious breaches of school rules must be referred to the Deputy Head Pastoral, and other senior leaders as appropriate.

Is responsible for the appointment and supervision of the House Matron. This includes ensuring that there are adequate opportunities for pupils to obtain primary medical and first aid attention, that ill pupils are well cared for and that referrals and transfers to hospital and the doctors run smoothly.

Working in coordination with AHM and Matron, will ensure that there is a responsible adult in the boarding house at all times. The Boarding HM is responsible for producing the duty rota and for ensuring that pupils know who is on duty at any one time.

All Housemasters / Housemistress' will be a member of the academic team and therefore will be expected to teach lessons and take part in the sport and co- curricular activities programme to an allocation agreed with the Deputy Head Pastoral and the appropriate Head of School.

Other Key Aspects of the Role:

Managing disciplinary, reward and support procedures within the boarding


house.


Managing information related to student well-being (e.g. evidence of emotional


and social distress) and devising appropriate responses.


Establishing positive and supportive relationships with students and parents.


Inducting new pupils into the House and meeting with parents.


Liaising with Wycombe Abbey School Support Services, School Counsellor and


Outside Agencies, as appropriate.


Convening, setting the agenda and chairing House tutor meetings.


Leading House Assemblies.


Overseeing student records.


Organising House-based initiatives and events.


Managing House Charity events and links with whole School Charities.

Co-ordination of procedures related to monitoring academic performance and in


conjunction with the Director of Studies, Head of the Upper School, Head of the


Lower School and House Tutors.


Monitoring homework timetable and homework patterns.


Monitoring pupil progress to identify strengths and weaknesses and implement


appropriate action where necessary.


Implementing and tracking student support strategies for students with


academic and pastoral needs.


Using assessment data to evaluate student academic performance and set


targets.


Writing, as requested, student references and student reports.


Monitoring student attendance within the House.

Requirements
Candidate Profile:


The Housemaster / Housemistress is expected to:




• be a role model for students and staff.


• be internationally minded.


• possess exceptional stamina and the flexibility to work beyond the constraints of a Job Description.


• be both a team player with clear communication and listening skills and a decisive decision maker with the initiative and energy to implement change in the defined areas of authority.


• have a full working knowledge of the British Boarding Standards (BSA) and an ability and aspiration to attain high standards.


• have the ability to work within and apply all school policies e.g. behaviour management, child protection, Health and Safety, and Equal Opportunities.


• be skilled in managing meetings allowing an appropriate balance of information and discussion to prevail.


• maintain a high profile and daily presence with colleagues including regular attendance at break in the Staff Common Room.


• maintain close contact with members of the House and establish respectful working relationships with each through close collaboration on decision making.


• be collegiate in style, seeking to take every opportunity to involve teachers in the department in decision making.


• be able to manage a range of tasks simultaneously and to demonstrate a clear understanding of priorities and delegation.


• demonstrate excellent communication skills and a clear understanding of appropriate lines and media of communication throughout the school community.


• take initiative and act with decisive authority in the defined areas of responsibility.


• have strong ICT and data analysis skills.


• have effective mentoring skills.


• maintain up-to-date knowledge of best practice in the pastoral provision within the school.

Child Safeguarding:

Wycombe Abbey School Hangzhou is committed to Safeguarding and Child Protection promoting the welfare of children. The successful candidate will be required to

• attend in-house Child Safeguarding programmes.

• promote and safeguard the welfare of all students in the school.

• report to the Designated Safeguarding Lead any concerns they have for the welfare of a student. This may include unsafe practices witnessed within the school as outlined in the school's Whistleblowing Policy.

• keep professional relationships with students where personal boundaries are respected and maintained.

• seek advice from a Line Manager or Designated Safeguarding Lead with issues or concerns related to Child Safeguarding.

Requirements:

• International Child Protection Certificate (ICPC) prior to the start of contract.
• formal proof of identity with photo ID (Passport).
• two signed, confidential references (one of which will be from the candidate's
•current headteacher) before the start of contract.
• Verification of original qualifications.
Benefits
Basic salary 25K-35K/month




Accommodation in staff accommodation on the school site in Xiaoshan(No housing allowance)




Annual flight allowance




About 3-month paid holidays, including winter/summer vacations and all Chinese public holidays(Following the boarding school's calendar).




A tuition waiver of 100% for 1-2 children.




Relocation allowance at the beginning and end of employment




Medical insurance with Cigna (China)




Professional induction training.




Free 3-meals per day including all family members.




Visa support.




Generous support for personal professional development locally, regionally and internationally