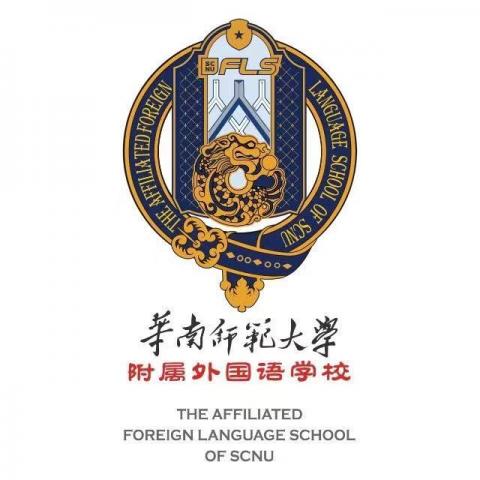 The Affiliated Foreign Language School Of SCNU, Guangzhou
Individuals and Society Teacher (MYP)

¥30K-34K/Month

Guangzhou, Guangdong, China

1 position available

Starting date in 2022-08-20
Job Description
The main role of the teacher is to maximise student learning and development through the planning, preparation and teaching of the curriculum to meet students' individual learning needs and achieve specific student outcomes. Teachers teach a range of student abilities and classes and are accountable for the effective delivery of their curriculum. The classroom teacher engages in critical reflection in order to improve their knowledge and skills to better engage students and improve their learning.
Classroom teachers assume roles beyond the classroom in endeavouring to maximise students' learning. These roles include working collaboratively with colleagues and other members of the school community, and communicating with parents and care-givers.
The classroom teacher's contribution to the school goes beyond the classroom. They participate in the development of the school policies and programmes and assist in the implementation of school priorities. All classroom teachers may be required to undertake other duties in addition to their teaching duties.
Teaching integrated I&S (including History, Geography and Economics) to G6-G10




Developing the curriculum, planning lessons and sequences of lessons to meet student's individual learning needs and to ensure student's progression




Using a range of appropriate strategies for teaching and learning and classroom management




Using flexible groupings and structured inquiry to deliver high quality lessons in line with the IBO philosophy




Maintain a well organised and stimulating learning environment




Using learning technologies to enhance learning




Using information about prior attainment to set expectations for students




Using a range of assessment and reporting methods that show student's achievement in relation to learning outcomes. Keeping student achievement data up-to-date on reporting software for communicating mastery levels and goals to appropriate members of the school community.




Providing clear and constructive feedback to students and their parents and caregivers




Homeroom Duties




Collaborate with the local homeroom teacher to complete all the homeroom duties, including but not limited to life skills class, homeroom class and communicating with the parents.



Additional responsibilities may include
Assisting with or managing an aspect of daily school management




Assisting year level co-ordinators, assistant coordinators, student management coordinators, head of academic and principal with the performance of specific functions




Assisting with or managing a specialist function such as sport, careers, student welfare, excursions or camps co-ordination




Supervising a range of student activities including support and welfare programmes




Developing a school transition programme and facilitating the associated orientation programme




Managing and supervising a team of teachers in the planning, implementation and review of teaching and learning programmes




Leading the development of curriculum policies and programmes




Contributing to Foundation-wide professional development programme




Actively attend all the meetings, assemblies, professional trainings and students' activities




Wide professional roles




Planning and engaging in professional learning activities that support school and systematic priorities




Taking responsibility for own professional development and using the outcomes to improve teaching and students' learning




Making an active contribution to the policies and aspirations of the school Ensuring administration of classroom procedures are completed efficiently




Collaborating with members of the school community to build a team environment that supports students' learning




Core Capabilities/ Competencies Required




Adaptability




Analysis / problem solving




Collaboration




Communication




Teamwork




Self-reflection




Planning & Organising Work




Translating Strategies into Plans & Actions




Valuing & Integrating Diversity




Learning Agility Leading Change




Written Communication




Work Standards/ Quality Orientation




Creativity/Innovative/ takes initiative




Formal Presentation




Developing Talent




Having a thorough and up-to-date knowledge of the teaching of their subject(s), their students, curriculum, pedagogy, education- related legislation and the specific teaching context including IBO philosophy and practices




Awareness of the school's organisation



Typical reporting relationship
Coordinators / Head of Academic/ Principal
Requirements
Required Qualifications and Experience
• Degree in Education or other relevant field from a recognised institution.
• Teaching license or qualification (PGCE etc)
• Demonstrated teaching experience
• Knowledge and understanding of IB PYP or a desire to work in an IB PYPenvironment
• Good communication skills
• Technology skills/computers with and can use Microsoft Office
• To be a life long learner
Benefits
2、Housing Allowance ¥2000 per month
3、Travel Allowance ¥8000 per year
4、100% covered medical and accidental/life insurance
5、Free meals in working days
6、Pay and support for visa and residence permits
7、Full pay for all statutory Chinese holidays, winter and summer breaks
8、Free schooling for first child, and 50% off for second child
9、New Year and Teachers' day bonus, gifts for all statutory Chinese festivals, free health inspection, free company trip. 10、Training for IB certification
11、Relocation reimbursement ¥3500
(All amounts are before tax)