This position has been Cancelled, please checkout similar jobs listed besides.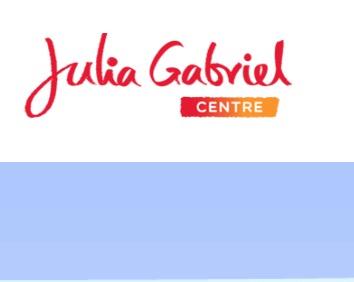 Kindergarten Support teacher (1.5-3)

¥22K /Month

Shanghai, China

1 position available

Starting date in 2022-02-20
Job Description
• Observe the professional ethics of teachers; understand and align with the school's philosophy while maintaining a professional image; and being patient, responsible and passionate about working with children and their caregivers

• Responsible for providing support to the teaching team in the implementation of the English curriculum, assist in archiving, organizing and keeping complete documentation of all curriculum materials.

• Responsible for assisting in the timely preparation of materials according to the lesson plan, and supporting the teaching team in creating a conducive learning environment (including teaching aids, books, materials, music, game supplies etc.)

• Substituting absent homeroom teachers and implementing our Early Years curriculum

• Work with the teaching team to create and maintain an environment that addresses the developmental needs of the children, and to ensure the smooth execution of the lesson plan.

• Maintain clear communication with all members of the teaching team, and to provide timely feedback on all activities, plans, children's safety, parents' communications and other related work.

• Use positive and communication-based classroom management techniques

• Support children's social and emotional needs as well as their academic ones

• Follow the safety protocols of the school campus, and be vigilant about the safety of the children at all times. Minimize the occurrence of accidents and assist the school in the handling of safety incidents.

• Attend staff meetings, appointments with parents, teaching trainings, and strive to constantly improve the professional skills of teachers

• Follow the schedule for working hours and teaching hours

• Participate in all school activities (admissions activities, marketing activities, school open days, etc.) as required by the campus

• Respecting and keeping personal and academic information about children and their families confidential

• Take good care of the school environment and manage the use of resources efficiently

• Complete other related work according to school requirements

Requirements
• Bachelor's degree from an accredited institution

• Teaching experience working with children 6 years and under preferred

• Strong command of spoken and written English

• Demonstration of a neutral accent, clear pronunciation, and good intonation

• Creativity and excitement to bring a unique personality to the preschool classroom including talents in music, art, and performing arts

• Able to work in a diverse team of both foreign and local cast members

Benefits
17K basic salary / month


Housing 5K /month

Work Visa and Work permit with full application support


Professional staff trainings


Medical insurance and full health check

Air ticket allowance


Yearly Performance Bonus


Contract Completion Bonus


Chinese Public Holidays


Paid Summer Holidays


Paid Winter Holidays


Paid sick leave


Team Building Activities


Welfare for Birthday & Holidays


School lunch or lunch allowance