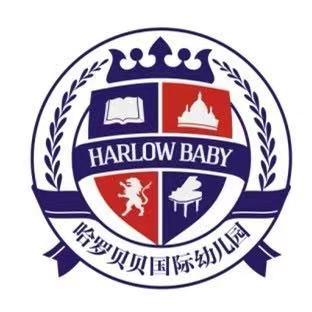 Harlow Baby international kindergarten
kindergarten teacher

¥20K-24K/Month

Ningbo, Zhejiang, China

2 positions available

Starting date in 2021-08-31
Job Description
School Intro
Harlow Baby International Kindergarten is backed by HARLOW INTERNATIONAL EDUCATION LIMITED, a Private Limited Company registered in United Kingdom that has a well established standard of excellence in international education from the Early Childhood education, starts from toddlers, to senior years.

Job Responsibilities
5 days per week. Almost around 10 to 20 teaching hours per week.
Around 20 hours per week--Stay with class student to create more English environment, create the activities with class. Making lesson plans, sharing, activity discussion, performance practicing....
Students and Class
Students' Age: 2 years old to 6 years old
Class size: 12~22 a class—4 teachers in a classroom :One teaching assistance, one Chinese teacher, one baby care teacher and one foreign teacher .
Duration of each class: 30 Min/Class, you will be given your own classroom for teaching, preparing lessons and office hours.

Job Requirements
Job Vacancies: Kindergarten Teachers with 2 years experience.
Degree: Bachelor up. Have to translated and notarized.
Major: Tefl or Tesol more than 120h, "Transcript" attached.
Age Required: 22-45
Teaching/Working Experience: More than 2 years.
Visa: Only z-visa ,kindergarten teacher qualification
Job Benefits
Salary: Native Speakers Only: 18k-22k Before taxes.There are opportunities to get a raise aper signing one more year contract the next year. The salary of teachers with a kindergarten-Z visa can be up to 24k/Month.
Airfare Allowance: Up to 7000 --You will get paid the end of one year contract with your around trip ticket recipe.
Insurance: Provided.
Apartment: Suite. Every teacher will have one room in the apartment with a bathroom and air conditioner. And there is a kitchen and laundry in your own room. Close to our school. Also there is internet and hot water/shower.
Utility: School pays Up to 200 degree of electricity every month. If the utility you use is more than 200 degree for one month, you need to pay for the extra part. Water is paid by teachers. It will be around 20 to 50 RMB per month.
Meals: Work day lunch Lunch time starts from 11:45. Local Chinese food only. Every Wednesday special food for foreign teachers provided.
Holidays:3-week paid winter holidays + 2-month optional summer holidays + National holidays, like National Holiday…