This position has been Cancelled, please checkout similar jobs listed besides.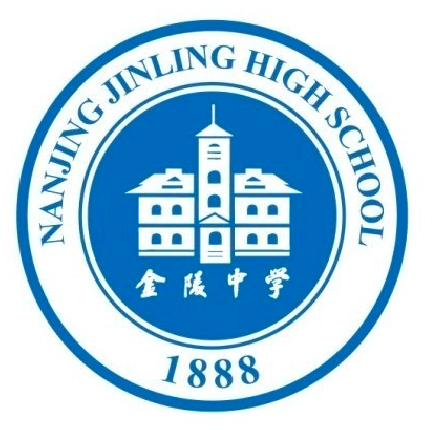 Jinling High School Hexi Campus International Division
A-level Math Teacher

¥29k-34k/Month

Nanjing, Jiangsu, China

1 position available

Starting date in 2020-09-01
About The School
JHSHC is the first school launching international study and renowned for high-quality education.
Learn more about this school
Job Description
School Introduction

Our school is very big. It is a combination of primary, junior, and senior schools, with an International Department. The students range in age from 7-18 years old.

Jinling High School Hexi Campus is a new type of state-owned private-run school, est ablished through the cooperation of Jinling High School and The Construction Headq uarters of Hexi New City in Nanjing in September, 2003. It covers an area of 160,000

square meters, with the construction area of 110,000 square meters. It boasts the exist ing school students of more than 5,000 as well as 500 teaching staff.

Taking "to lay foundation for the life" as its school motto and "responsible for student s not only now but also the future "as its principle, our school adheres to the spirit of " life-originated, life-oriented", and strives to cultivate modern citizens with "reasonabl e basis, comprehensive quality and distinctive personality". We take efforts to promot e curriculum reform, and actively explore school-based national curriculum, moral ed ucation activity courses, as well as primary and secondary schools of a new model for innovation in education, implementation of the "student-based education" and the "tea cher project" to build an effective classroom.

Fourteen years since its establishment, we have won praise from society in general wit h a good ethos and excellent teaching quality. For three consecutive years, our entranc e examination results for high schools and colleges are among the forefront of similar schools, with a scholar of art in college entrance exam and another in high school entr ance exam in Nanjing.

Outstanding achievements in innovation education have won us with "the fourth instal lment of popular science education base" privileged by Jiangsu Provincial Science an d Technology Department, Education Department and Jiangsu Province Science Asso ciation. The "solar car" made by students has won the first prize in the outcome show of the research study in Nanjing middle school students. Vice Minister of Education D epartment Chen Xiaoya said in her research visit to our school: "The creative labs will

be able to inspire students to love science and foster the students' hands-on capabiliti es." The ceramic art works by students of our school have been selected to the teachin g materials of Zhejiang Province. The school also offers painting, literature, theaters, model aircraft, robots and other extra-curricular societies, actively carrying out resear ch study, with students being the national and provincial winners of various competiti ons.

When visiting our school, Singapore's Education Minister said, "Jinling High School Hexi Campus and the best secondary schools in Singapore share the equal level of sch ool philosophy, condition and teaching standards, etc." Li Yuanchao, who was then se cretary of Jiangsu Provincial Party Committee, came to supervise the work of the scho ol, saying that "Hexi model is a good example." Luo Zhijun, who is the Governor of J iangsu Province, praised our school as" not only Nanjing education brand, but also Na njing city brand".

Requirements
Requirement

Bachelor degree or above in Math or Teaching experience in A-Level math more than 2 years is required.
Working Location

Jinling High School Hexi Campus which is located in Nanjing, China.

Workload

The students range in age from 16-18 years old, and there are about 20 students in one class. The teaching time is no more than 20 hours per week (45 minutes per teaching hour).

Benefits
Payment package:26000-31000 RMB/month, full payment during winter holiday. (all the welfare is included in the payment package)

Welfare:
The school provide apartment allowance and medical insurance,subsidy for air tickets,holiday and vocation in China.
Apartment allowance: The school provide RMB3000 per month for apartment allowance to the teacher. And we can provide necessary assistance on renting an ideal apartment. Help teacher to communicate with the real estate agency and find a satisfying apartment.

Medical insurance: covering all over the mainland in China,It covers outpatient and inpatient medical insurance in China, as well as accident and injury insurance.

Flight subsidy: we provide a subsidy for air tickets round trip. 12000RMB for a whole year.
Start date: September 1st 2020