This position has been Filled, please checkout similar jobs listed besides.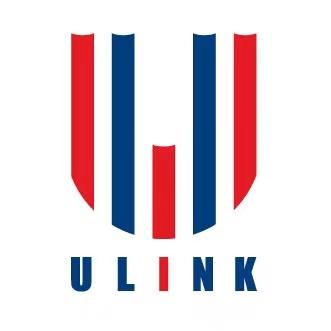 Literature & ESL & Drama TEACHER

¥25K-35K/Month

Beijing, China

0 position available

Starting date in 2022-08-20
About The School
We strive to develop talented students who have scientific minds, achievements in the humanities and
Learn more about this school
Job Description
ULink prepares students to become global citizens with a Chinese identity. It prioritizes student-centered learning in order to promote student confidence, independence, leadership and ownership of their education. ULink schools are a bridge to overseas universities and aim to teach students the broad academic, social and emotional skills necessary to thrive and grow.
Despite its only one and a half decade long history, U-Linkers are one of the first Chinese educators who introduced the Cambridge International Examination curriculum into China. In 2003, at Shenzhen – the front line of the Chinese Economic Reform, U-Linkers played a major role in establishing one of the oldest public CIE School in China. A year later, through the visions of its founder, U-Link College Nansha was founded. Since then, followed by UCN, ULINK has established four other campuses, located in Shanghai (2005), Beijing (2010), Suzhou (2010) and Wuhan (2013) with one currently under development in Shenzhen.
Over the last 15 years as an A level school affiliation, ULink Group has become world renowned for its rigorous academic standard which led to 136 offers from Cambridge and Oxford, as well as over 130 top 30 USA universities enrollments. Unsettled by the success and prestige in the international education community of China, U-Linkers have started another expedition by becoming the only school in Shanghai which offers both International Baccalaureate and CIE A Level – UCS received IB World School Status in January 2018, and the first cohort of IBDP has started in August 2018.
Requirements
- Successfully teach and deliver the classes to IGCSE and A-level students.
- Provide an effective learning environment through sound behavior and classroom management.
- Ability to draft lesson plans on regular basis with clear indication of the targeted learning outcomes and relevant teaching methods.
- Assign appropriate homework, correct and give guidance to students.
- Keep accurate student assessment records and preparation of student reports.
- Other assigned duties as required by the School's Management Team.
- Participate in and organize extracurricular activities if required.
- Work cooperatively and collaboratively with other departments.
- Bachelor degree or above in the related subject.

-At least two years IGCSE, A-Level, IB, AP teaching experience

- Recognized teaching qualification.
- A demonstrated high level of commitment to teaching excellence.
- An understanding and commitment to being a team player.
-Ensure that the examples of the students' work are displayed and presented to a high standard in the classroom, and, where appropriate, throughout the School, to ensure that these displays are changed regularly.
(Drama)
Benefits
- Competitive salary

- Accommodation allowance

- Annual airfares allowance

- Contract completion bonus

- Extensive training and ongoing Professional Development.

- Local medical insurance

- Full paid Christmas, summer and winter holidays