This position has been Cancelled, please checkout similar jobs listed besides.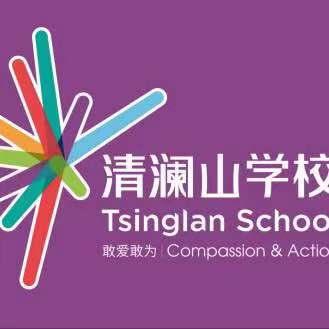 Tsinglan School, Dongguan
Mathematics Teacher(G1-G10)

¥ 30K/Month+

Dongguan, Guangdong, China

1 position available

Starting date in 2021-02-17
Job Description
Direct Supervisor: Math Department Content Leader
Tsinglan School is a pre-K through grade 12 international school committed to blending the best of Chinese and western educational philosophies and practices.
Mission: Cultivate limitless talents, create a limitless world.
Motto: Try, and all is possible.
In a compassionate, free, open, and collaborative school culture, Tsinglan cultivates thoughtful, responsible, intelligent, and interesting young citizens and sets them up on the paths to pursuing truth.
Tsinglan's continuous and integrated PK-12 curriculum allows the progression of teaching and learning from one grade to the next, and continuous cultivation of linguistic competency in both English and Chinese languages, academic skills, character strengths, and cultural understanding.
With the U.S. Common Core State Standards as the foundation of our curricular structure, different divisions have different educational focus appropriate for the developmental and academic readiness of students at each age group. The Lower and Middle Schools provide students with the solid academic foundation in major academic subjects. Our progressive dual language immersion program lasts through all grades in Lower, Middle, and Upper Schools. Students are encouraged to develop their extracurricular interests throughout their time at Tsinglan.
Requirements
Native Level in English with excellent verbal and written English language skills;;




Bachelor's Degree




Teacher Certificate / Qualification with proof;




Previous work experience of teaching in local (public or private) schools in Western countries and/or international schools preferred;




Flexibility, patience and a strong work ethic;




Commitment to the value of team work.



Duties:1. Responsibly plan and teach math lessons and support students as a homeroom teacher
2. Contribute to and develop a comprehensive math curriculum for Tsinglan School
3. Contribute to the active, co-curricular math program at Tsinglan School
4. Create an upper school (grade 9-12) component to the math program when the upper
5. Support student learning by collaborating with other teachers and departments of the
school, especially supporting ESL learning in math classes and programs
6. Enhance the mathematical skills for students; help students with special mathematical
talents move far in this area by recommending opportunities to them and possibly offering
7. Support the school's commitment to the 4C skills of communication, collaboration,
critical thinking, and creativity in teaching and working with colleagues
8. Promote cross-cultural understanding among faculty and students
9. Participate actively in curricular work, curricular writing, and professional development
within the curriculum group and the faculty at large
10. Whenever possible, become involved in interdisciplinary teaching with colleagues
11. Maintain positive relationships with parents and participate in parent-teacher conferences
12. Offer at least one elective or club for students each semester
13. Occasionally cover classes for colleagues
14. Assist with Foci-Learning Week, Summer School, Study Trips when possible.
15. Assist with other student activities when possible
16. Assess regularly and thoughtfully, both formatively and summatively, including midterms
17. Enter attendance records and grading data frequently into Dingding
18. Care for all students in class and actively report concerns and accolades regarding
students' progress in class
19. Support and work with the support staff where appropriate, including the admissions
officers by writing and grading admissions tests
20. Be flexible, and assist with any other duties, tasks or jobs as may be reasonably requested by
Benefits
30000 RMB or more monthly salary based on qualifications and previous working experience




Round-trip flight tickets once a year(Not Reimbursement)




Free child education (2 kids outmost)




Housing allowance




PD training fund 20000RMB every year




Paid vacation plus 5 paid days leave




Work visa support




Medical Insurance 20000RMB outmost per year




Free meals for working days)




Physical check once a year




Free study-trip during holidays




Contract Renew Bonus from the third working year




Performance appraisal bonus




Other Benefits