This position has been Cancelled, please checkout similar jobs listed besides.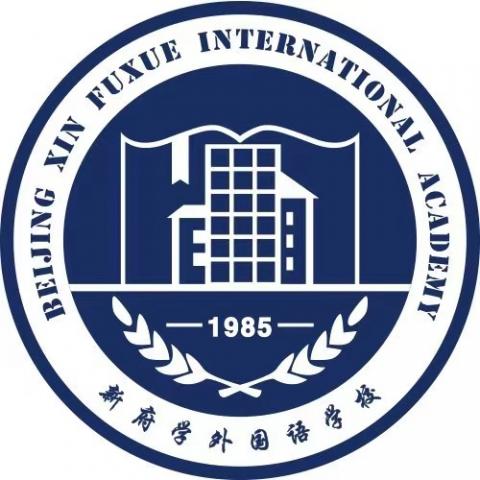 Beijing Xin FuXue International Academy
Middle School Humanity Teacher

¥22K-30K/Month

Beijing, China

1 position available

Starting date in 2021-09-01
Job Description
Beijing Xin Fuxue International Academy is looking for outstanding Middle School Humanities teachers who are motivated and passionate about teaching young learners. For XFA this means teachers are fully committed and through their teachings provide our students with the skills and values that they will need to achieve success and allow them to succeed in life.
We seek a dynamic, enthusiastic and talented teacher of MYP individuals and societies and history with the ability to help students come to know the humanities not as an academic study, but as a window into understanding ourselves and our world. We seek to cultivate classrooms in which students learn not only to answer questions, but to question answers, and we need teachers who want to work alongside students toward the shared goal of ever-deeper learning.
Responsibilities:

Day to day classroom management and professional practice in accordance with the mission and policies of XFA. The responsibilities will include aspects such as:

·Delivery of the curriculum in accordance with the guidelines stated in the XFA Curriculum Document.
·Participation in curriculum review and development, extra curricular and activity week programs, homeroom duties, reporting procedures, student guidance, student services, ongoing school development programs and school's accreditation program.
·Support of the XFA strategic plan.
·Implementation of the XFA discipline policy.
·Regular communication between parent/guardian and the school
·Relief teaching, student supervision and as required by the Principals or Head of School. ·Attend and participate in all staff meetings, in-service day programs, relevant training programs and in school events (Parents Evenings, Concert, Graduation, etc)

Requirements
A teacher will need to hold a bachelor's degree with a teacher's certification and have at least 2 years' experience teaching in your home country school or in a reputable Chinese International School. We are looking for teachers who are excellent communicators and work well with colleagues, students, parents, technology and change. We also expect our teachers to be well organized; have a good sense of humor and possess a desire to develop opportunities for students and teachers both in and out of the classroom. In all, we are looking for teachers to be enthusiastic and passionate about teaching young children and be able to demonstrate a genuine care for the individual students. We are an IB candidate school and MYP experience is preferred.

Essential:
·BA Degree in humanities, with a strong history background/emphasis;
·Valid teaching certification
·Ability and experience in teaching the wider humanities and/or integrated humanities (Geography, etc) to students aged 14-16
·At least 2 years' experience as a full time teacher in an international or national school offering programmes similar to XFA in humanities-based courses to include history at the highest level
·Commitment to collaborating with colleagues to make learning connected and meaningful ·A proven commitment to professional development that has been applied to your classroom practice
·
The ability to provide consent to clear police/background and medical checks
·
Ongoing professional training to remain up to date with educational developments.
·Awareness of evacuation and safety procedures and its communication to students as directed by the XFA safety officer requirements
·Degree or relevant professional qualification, teaching license in educational administration.
Benefits
In return for your hard work you will receive a competitive salary, a living quarter's arrangement, free nutritious meals, end of the year gratitude bonus, paid holidays, flight allowance, Z Visa, manageable working hours and most of all a positive working environment. We also provide professional development for our teachers. We want teachers to feel valued and well rewarded for their efforts.