This position has been Filled, please checkout similar jobs listed besides.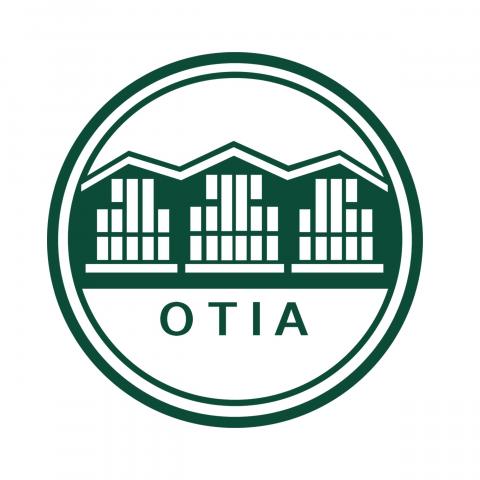 Olive Tree International Academy
Physical and Health Education Teacher(Primary School)

¥ 270K - 320K/year

Hangzhou, Zhejiang, China

1 position available

Starting date in 2020-08-24
About The School
OTIA, a private school, offering education opportunities at primary, middle and high school levels.
Learn more about this school
Job Description
Started in September 2017, Olive Tree International Academy, BFSU (OTIA) is an academically rigorous private international school that offers educational opportunities at Grade 1 to 12. Currently, the school has over 900 students and more than 100 teachers. The school is located in the north-east part of Hangzhou with convenient traffic: It's 30 minutes' drive to downtown area. If go by train, it's near the Yuhang Railway Station. Metro line 1 stop is also 3 minutes' walk away. It's also 30 minutes' drive to Hangzhou Xiaoshan International Airport. There are also three big shopping malls nearby within 5 minutes' walk and several high-end neighborhoods within walking distance.

OTIA High School offers both AP and the IGCSE & A-Level curricula. As teaching quality is highly emphasized and valued in high school, teachers' main responsibility is to maintain a high level of teaching quality and to be professional inside and outside classroom. Through rigorous study across a variety of subject areas and course offerings, OTIA wish to endow students with a wider variety of post-secondary educational opportunities worldwide.

With the expansion of the school, we are going to offer 8 new classes for Senior Grade One and recruit more foreign teachers in Primary School next year.

Requirements
Job Requirement for Physical and Health Education Teacher- Primary School(starting Aug. 2020):

Description: Physical education (PE) teachers organize games and challenges that promote physical activity among children. Their goal is to develop motor skills and physical development among younger children and proper exercise. PE teachers must adjust their curricula to adapt to children with disabilities or different physical abilities. PE teachers also coach team-sports.

Degree Level/ Field: Related(Education) Master's Degree or Bachelor's degree with Teacher Certification. Curricula include coursework in physical, health, and general education topics, such as exercise philosophy, human development and educational psychology.

Experience: Preferably 3-5 years of experience/ student teaching

Key Skills:

Strong speaking and listening skills; ability to teach and demonstrate activities; ability to observe students and maintain order.




Demonstrate methods that support the physical, social, cognitive, and emotional development of children.




Create appropriate physical education instruction adaptation for learners of different abilities.




Understand individual group behaviors and motivations to create a safe learning environment.




Create learning environments that encourage positive social interaction and self-motivation.




Understand effective verbal and nonverbal communication techniques to enhance learning and encourage engagement.




Plan and implement developmentally appropriate instructional strategies based on district, national and international standards.




Candidates must be able to successfully clear a criminal background check and provide an official college degree.




The candidate should agree on a three-month probation period.



Benefits
Here we offer our foreign teachers a very attractive compensation package and treat our teachers with great respect.

 Our compensation varies based on related teaching experience and our evaluation based on


your interviews.


 The rough range is about 270,000 RMB to 320,000 RMB annually. If a teacher deserves


higher pay than this range, the school has no problem about offering a higher salary.


 A tuition waiver of 100% for one child for each foreign hire teacher, each child thereafter will be 50%. A single teacher will receive free tuition for one child, a couple will receive free


tuition for two children.


 Provide a well-furnished apartment or housing reimbursement of 3,500 RMB per month


(which can usually cover the rent).


 12,000 RMB annual airfare allowance. If the aggregate amount is less than 12,000 RMB, the


residual amount of allowance will be paid together with salary. Teachers who have worked in our school continuously for more than two years will receive 24,000 RMB annual airfare allowance. The residual amount of allowance will be paid together with salary if the aggregate amount is less than 24,000 RMB.


 About 3-month paid holidays, including winter/summer vacations and all Chinese public holidays.


 Comprehensive Insurance annually from large-scale insurance company.


 Professional induction training.


 800 RMB allowance per month for meal, communication and travelling.


 1 physical examination organized by the school every year.


We have two rounds of interviews here in our school, the first round is conducted by HR manager through Skype/Wechat. The second round is to conduct a detailed interview with our head of PE department in the primary school. If you're already in China, we'd like to invite you to come to our school and see the school in person if convenient. The school is willing to reimburse all the travel related expenses.