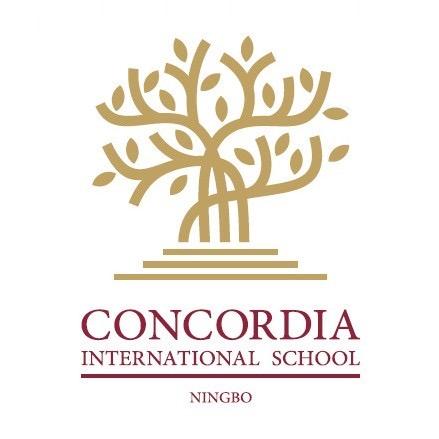 Concordia International School, Ningbo
Physical Education Teacher

¥300K-420K/Year

Ningbo, Zhejiang, China

1 position available

Starting date in 2022-08-01
About The School
CISN provides a rigorous globally focused education that fosters life-long learners with inquiry.
Learn more about this school
Job Description
About us

CONCORDIA INTERNATIONAL SCHOOL NINGBO is a state-of-the-art private, co-educational, school located in Ningbo, Zhejiang, China. The school caters for children of overseas expatriates and provides an immersion program for children of Chinese nationals with foreign passports or residential students from Macao, Hong Kong and Taiwan. CONCORDIA INTERNATIONAL SCHOOL NINGBO opens in February 2021 and offers an English medium curriculum for Pre-K to Grade 3 in its first year of operation. In subsequent years, additional grades will be added through Grade 12.

Role and Responsibilities
The Physical Education teacher at Concordia International School, Ningbo will teach
grade-school age children physical fitness techniques, sports playing, and guide them toward
living a healthy and active lifestyle. Instruction will include coaching students to play
interactive, competitive sports, motivate them during exercises, and teaching fun wellness
activities following an age-appropriate curriculum.
The teacher will design varied and developmentally appropriate lesson plans for classes of
different grades to help them keep fit, understand the rules of games, develop athletic skills,
and enjoy exercising. The teacher will also be responsible for designing nutrition and
well-being programs for various grades to teach students about health and fitness
Excellent classroom management skills and patience are required for children of various ages
and students who may struggle with sports and participation. The teacher will have a
positive attitude and differentiate activities in a way that encourages and accommodates
children to participate in sporting activities, without making them feel uncomfortable if they
do not excel at an activity or have additional needs.
The physical education teacher will be committed to the health, safety, and safeguarding of
the children. All risk of physical activities will be assessed by the teacher including
procedures for handling sport injuries.
This role demands equally good classroom management and administrative skills including
writing policies. The physical education teacher will be documenting student learning and
maintaining records on progress and communicating with parents or guardians. Weekend
attendance at various camps and events for the school will be required as necessary.
Management of the sports equipment and supplies is also a requirement.
Requirements
Physical Education Teacher Tasks

•Plan, organize and supervise physical education activities and instruction

•Document student progress, prepare reports, create policy and handbooks •Adjust activities for special needs, weather conditions or other causes

•Oversee student interactions and create a safe, hygienic, respectful environment

• Inventory, clean, maintain and organize workspace and related areas

•Willingness to provide support/instruction in other extra-curricular activities

•Willingness to work within a small school setting

•Other duties as assigned
Qualifications and Education Requirements
•Bachelor's degree in the field of Physical Education or related degree

•National or state issued license or certification to teach

• First aid certification
PREFERRED SKILLS

Additional certifications in sports nutrition or psychology.
ADDITIONAL NOTES

Mental Demands: Ability to give instructions to students and help meet individuals' needs.
Physical Demands: Good vision, ability to demonstrate and participate in physical activities
with students, lift up to 25 lbs.
The Physical Education teacher at Concordia International School, Ningbo will teach grade-school age
children physical fitness techniques, sports playing, and guide them toward living a healthy and active
Benefits
1. Salary: ¥300K-420K/Year, negotiable upon candidate's qualifications and backgrounds
4. Summer and Winter vacation
5. Working visa supported