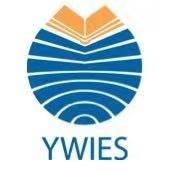 Yew Wah International Education School Tongxiang
Primary/Secondary English Teacher

25K-40K/Month

Jiaxing, Zhejiang, China

2 positions available

Starting date in 2021-08-01
Job Description
Major Responsibilities:
1. Planning, Teaching, Assessment and Reporting
1.1 Develop and implement lesson plans at a professional level.
1.2 Plan and use variety of teaching strategies to support the engagement of all learners in class
1.3 Be aware of the ESL learning needs and provides learning opportunities for diverse learners
1.4 Respect the values, gender and cultural differences of students and creates a classroom culture that develops student intellectual capacity, emotional and personal development
1.5 Develop teacher grade books, including assignments and correct students' homework in an organized, professional manner and make sure accurate records of each student are kept
1.6 Develop school mid/end-term exams following school curriculum and policies
1.7 Conduct tests or exams, marking and reporting in a timely and professional manner
1.8 Assess and address attention to students' individualized needs; keep regular updates eg. Progress records/progress reports for students during the term; complete report cards when necessary.
1.9 Develop special activities or programs to meet individualized/differentiated student needs.
1.10 Organize and prepare learning materials or teaching aids at a professional level
2. Others
2.1 Supervise students when they are involved in school activities within and outside the school premises
2.2 Perform invigilation duties at a professional level
2.3 Perform classroom, hallway or playground supervision duties in a timely and professional manner
2.4 Participate in school committees and activities
2.5 Participate in school extracurricular activities and out-reach programs
2.6 Manage, coordinate and develop class programs based on the school curriculum.
2.7 Attend and be involved in school character development programs and assemblies
2.8 Participate in school professional development programs
2.9 Develop and prepare teaching/learning resources
2.10 Compile, supplement and assist in ordering resources when necessary.
2.11 Be familiar with the school curriculum and educational philosophy
2.12 Keep abreast of current Educational theories and practice
2.13 File up-to-date copies of required lesson plans, attendance and grade records with administration on a regular basis
2.14 Ensure the equipment used is maintained in safe working order and report to administration when necessary
2.15 Other duties as assigned.
3. Homeroom teacher responsibilities
3.1 General duties
3.1.1 Get to know each student in the homeroom.
3.1.2 Be available, approachable and caring about students' whole-person development
3.1.3 Implement Character Development program of the school and develop students' good character qualities
3.1.4 Monitor behavior, advise and encourage observance of school policies and regulations
3.1.5 Develop a sense of community in the Homeroom
3.1.6 Be knowledgeable of in-curricular and extracurricular programs of the school and give students advice accordingly
3.1.7 Assist School Office or other school divisions handling school newsletters, notices, surveys, parent letters etc.
3.1.8 Assist Parent Relation Office working with parents to build a positive and supportive school environment
3.1.9 Work with Behavior Committee and/or school administration to deal with students' emotional or behavior problems
3.1.10 Work with Dorm parents to encourage boarders' observance of school dormitory rules and routines and mentor their whole-person development
3.2 Special duties
3.2.1 Records
3.2.1.1 Keep accurate records of school attendance
3.2.1.2 Take notice of each student's personal and social skill development and behavioral performance
3.2.1.3 Complete the Homeroom section in the Progress Report Card in a timely and professional manner with regards to students' attendance, behavior and social skills, school activities etc.
3.2.1.4 Work with Office or administration to make sure the accuracy and filing of all records into the required program(s)
3.2.2 Report
3.2.2.1 Report to the Coordinator or school administration any student absent for more than two days
3.2.2.2 Report to the Coordinator or school administration any student with a pattern of late arrival, emotional or behavior problems
3.2.3 Communicate
3.2.3.1 Bring to notice Bulletin matters during each homeroom period
3.2.3.2 Deliver notices, memos, letters, timetables etc from school to student
3.2.3.3 Advise students on organization of work/time management, study methods/strategies and whole-person development
3.2.3.4 Mentor students on social skill development, team spirit and how to deal with conflicts
3.2.3.5 Provide feedback to the administration with related to students
3.2.3.6 Dialogue with parents, counselors or other teachers when there is a concern
3.2.3.7 Communicate with School Office with regards to students' leaves or absences
3.2.3.8 Work with other teachers and communicate to parents students' academic and behavioral performance on a weekly basis through Yew Wah Home School Contact
3.2.4 Develop community
3.2.4.1 Plan team-building activities, assist in division or school events
3.2.4.2 Cooperate with School Office, Student Council or other school divisions on events, elections, and plans
3.2.4.3 Celebrate successes, birthdays and friendships in the classroom
3.2.5 Support and care
3.2.5.1 Set a tone of respect, kindness and openness with the students
3.2.5.2 Be available, with set times for sharing one-on-one
3.2.5.3 Dialogue with the homeroom group on matters that interest them or they have concerns
3.2.6 Monitor
3.2.6.1 Check attendance, and encourage respect at the class meetings or assemblies
3.2.6.2 Monitor language, dress and behavior code and observance of school or class rules
3.2.7 Character development
3.2.7.1 Plan and facilitate lessons related to the Character Development program
3.2.7.2 Enforce the character trait of the month as stated in the school calendar
3.2.7.3 Work with other teachers to organize character-development activities
3.2.7.4 Encourage and mentor whole-person development
3.2.8 Meetings
3.2.8.1 Participate in Homeroom teacher meetings biweekly or monthly and when needed
3.2.8.2 Participate in grade-level or administration meetings discussing students' progress, emotional or behavior problems when needed
Requirements
Native English speaking teacher with standard and clear accent.
Years of experience, with teaching English to Chinese students in class situation is an advantage
Teaching qualifications/credentials plus Bachelor's degree
Personality – responsible, outgoing, happy, enthusiastic, positive, confident
Be responsible for work; be patient, kind and good at cooperation
Agree with Yew Wah's missions and philosophy and practice them through hard work.
Identity with Yew Wah's mission、values and work hard for it.
Benefits
Salary range is 25K-40K/Month before tax
Performance bonus
3K/Month housing allowance or free accommodation
Free tuition (up to 2 children)
Flight reimbursement
Global health insurance
100% paid vacations
Etc