This position has been Filled, please checkout similar jobs listed besides.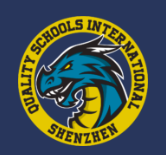 Quality Schools International of Shenzhen
Secondary 2 Literature/Writing 15YO

¥39K-45K/Month

Shenzhen, Guangdong, China

1 position available

Starting date in 2022-08-15
About The School
QSI is an operates 36 schools in 30 countries; QSI Shenzhen, founded in 2000, is one branch of it.
Learn more about this school
Job Description
About Client
The QSI International School of Shenzhen is a family, brought together by a desire for quality in education and a commitment to the success of each student. Every day through our committed and caring staff, our comprehensive and challenging academic programs, and our dedication to every student's success, QSI Shenzhen enriches the lives of students and challenges all students to reach their highest potential in all aspects of life.
SUMMARY OF THE JOB DESCRIPTION:
A QSI teacher is accountable to the school's Director and/or Director of Instruction. The teacher is expected to follow QSI Curriculum and Mastery Learning/OBE instructional practices. The teacher will promote and model the QSI Success Orientations. A QSI Teacher will expect all students to be successful and ensure that a positive classroom environment promotes a high standard of instructional expertise.
JOB DESCRIPTION OF THE TEACHER:
1. Planning, preparing and delivering lessons to all students in the class
2. Assigning work, correcting, and providing prompt feedback on all assignments.
* Assessing and recording student information into the QMS status report data base
* Documenting evidence of student mastery for each course unit
* Providing written narratives according to the practice of the school.
* Monitoring MAP assessments and student progress.
3. Communicating, consulting and co-operating with other members of the school staff, including administration and parents/guardians to ensure the best interest of students;
4. Ensuring high standards of professional behavior and use of best teaching practices.
5. Maintaining good order and discipline among students under his/her care and safeguarding their health and safety at all times;
6. Participating in weekly staff meetings related to the school curriculum, Success Orientations, for the better organization and administration of the school;
7. Collaborating with school personnel with regard to:
* Student progress and/or behavior
* School Activities/Events
8. Participating in and preparing for school assemblies;
9. Registering and monitoring the attendance of students
10. Sharing in any possible and reasonable way in the effective management, organization, order and discipline of the school
11. Follow QSI Guidelines and Expectations as written and published in the QSI Employee Booklet.
CHILD PROTECTION AND SAFETY STATEMENT
QSI considers the safety and protection of the children under our supervision to be a part of our
duty of care. We expect that all employees of QSI understand the school's child protection
policy and report suspected cases of abuse or neglect as per that policy.
Requirements
Bachelor's degree or above;

Teaching license required;

At least 3 years of teaching experience required;

English teaching positions require citizens of UK, USA, Australia, Canada, Ireland, New Zealand or South Africa for visa purposes.
Benefits
Salary: ¥260K-310K depending on year experience and education.
*First contract will be 15 August to 30 June. Later contract will be 1 July to 30 June.

Housing: 13-18K/month depending on family size.

Annual International Flight to passport country home of record.

International Insurance Plan

Commitment bonus will be available after the first school year and ability to transfer will be available after two years.

Approximately 190 days of work per year.

Chinese Holidays, plus winter break and summer break.