This position has been Cancelled, please checkout similar jobs listed besides.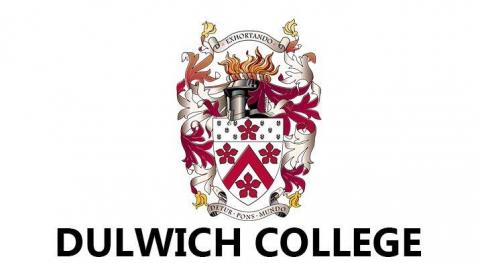 Senior School English Teacher

Negotiable

Suzhou, Jiangsu, China

1 position available

Starting date in 2022-08-01
Job Description
All teachers are subject to the conditions of employment set out in their Teaching Contract. This details the professional and particular duties required of teachers, together with benefits provided by the School.

The duties of a Senior School Teacher at Dulwich College Suzhou are as follows:

Demonstrate the positive values, attitudes and behaviour expected of Dulwich teachers and students.


Be aware of the policies and practices of the School and share in collective responsibility for their implementation.


Teaching and Learning

Have high expectations of students including a commitment to ensuring that they can achieve their full academic potential.


Plan for progression of all students, designing effective learning sequences within lessons and across series of lessons, which demonstrate secure subject knowledge.


Teaching across the various year groups within the department, and possibly teaching across more than one department as required by the Deputy Director.


Establishing fair, respectful, trusting, supportive and constructive relationships with the students in their care.


Monitoring student progress and providing regular feedback with constructive advice as to how they can improve their performance.


Maintaining up to date knowledge of educational trends in their subject(s).


Curriculum

Advising and co-operating with the Head of Department and other teachers on the preparation and development of schemes of work, teaching materials, teaching programmes, methods of teaching and assessments.


Taking any such part as may be required in the review, development and management of activities relating to the curriculum, organisation and functions of the school.


Know the assessment arrangements for the subjects they are required to teach, including those relating to IGCSE and A-Level examinations.


Pastoral

• Serve as a Form Tutor as required, and to perform any duties therewith as described by the Head of Year.

Identify and support students whose progress, development or wellbeing is affected by changes or difficulties in their personal circumstances, including referring them to colleagues for specialist support.


Have a commitment to collaboration and co-operative working.


External Relations

Promoting a positive image of the subject in the wider community.


Contacting and liaising with parents on relevant matters.


Liaising with internal and external agencies where appropriate


Assistance in Parent Forums as required.


Co-curricular

Support the School's co-curricular and boarding programmes by offering at least one extracurricular activity per week and occasional supervision of boarding after school study


Attend relevant School and Dulwich functions as required by the Director; some may include travel.


Be fully involved in the activities of their House.


Attend relevant assemblies as determined by the Director.


Be fully involved in all major events organized by the department.


Administration

Maintain accurate, up-to-date records of students' progress.


Submit formal reports on students' progress as set out in the


Assessment and Reporting Calendar.


Attend relevant Conferences as set out in the Assessment and


Reporting Calendar; some may include travel.


Safeguarding

• Ensure that safeguarding, health and safety, and all other College policies are known, understood and embedded into practice

Any other duties as instructed by the supervisor.

Requirements
• A degree and recognised teaching qualification, postgraduate Diploma/Higher degree in education is preferred

Evidence of relevant continual professional development


A minimum of 3 years classroom experience


Detailed knowledge and understanding of the curriculum


Awareness of current pedagogy and curriculum development


An ability to promote each student's learning through constant


formative assessment within the classroom


Effective use of ICT in all aspects of learning and teaching


Understanding and commitment to safeguarding students


Involvement in co curricular programmes


Experience of working in an international school is preferred


Experience of teaching inquiry, and having a good understanding of what


this means/ looks like in the classroom is preferred


Passionate about working with children and an ability to engage them in the process of learning


Ability to listen to others (children, parents and colleagues) always showing respect for their ideas


An understanding and excitement about working with people from all around the world


Patience and flexibility in the work place, always showing willing to try new things


Ability to proactively solve issues that arise


Ability to communicate effectively and positively with everyone in the


school community

Benefits
Competitive salary scales, depending on the experience and academic background

Housing is on a scale from single to family :76k to 108k


Airfare is about 12k per adult, children percentage of that by age.


International insurance.


Up to 2 children's education


Generous bonus