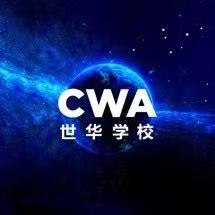 ¥35K-¥50K/M

Suzhou, Jiangsu, China

1 position available

Starting date in 2021-08-20
Job Description
CWA is an IB school for Chinese students, founded by the founding team of UWC Changshu China (We officially became IB candidate school on 10/17/2019, and our IBIS Code is 061715). It obtains supports from UWC Changshu China and Tsinghua University High School, in terms of curriculum, teaching, and research, faculty, extracurricular activities, and university counseling.
The STEM Director is responsible for the effective design, implementation, and management of CWA STEM (Science, Technology, Engineering and Math) program. The STEM director reports to the Foreign Principal.
. Design and develop the STEM program in line with CWA strategic development and mission statement plan where global issues and related event events are laying the foundations for reflection and actions. The STEM program is a solution-oriented program.
. Encourage students to have a general understanding of knowledge issues through the Foundation Program (G10) STEM course.
. Use teaching methods especially aligned with inquiry-based learning that keep students engaged, including stimulating students' intellectual curiosity, effective questioning and response, clear presentation and good use of resources.
. Initiate, shape and monitor students 'projects related to topics and issues identified in CWA global issues events.
. Help students to integrate their projects in their busy schedule.
. Collaborate with colleagues from the Science department as well as other departments to develop a STEM spirit in the whole school.
. Manage the development and implementation of evaluation tools for STEM programs.
. Develop and grow relationships with CWA sister schools – UWC Changshu China and Tsinghua University High School -as well as other organizations and partners.
. Liaise with CWA Diploma Program Coordinator for IBDP subjects' choices and offer.
. Liaise with the Science department on Group 4 project as well as Extended Essays and Internal assessments.
. Liaise with the Student Life department for taking part in relevant competition.
. Manage a group of interns dedicated to STEM projects and clubs
. Recruit and manage short-term consultants as necessary.
. Provide regular reports to Senior leadership and Board on STEM program development
. Organize communication and exhibitions to celebrate success and acknowledge students' accomplishments
. Create and monitor program budget.
Requirements
. Master's degree preferred.
. Minimum of 5 years relevant experience.
. Education or training in a STEM discipline with broad understanding across all areas of STEM education.
. Knowledge of the current landscape of formal and/or informal STEM education.
. Demonstrated success managing, scaling, developing and evaluating program models, and operationalizing programs resulting in measurable success and program growth.
. Experience initiating and piloting new program ideas.
. Demonstrated ability to lead, collaborate and establish effective transdisciplinary relationships.
. Excellent verbal and written communication skills both in English and Chinese.
. Personal qualities of integrity, enthusiasm, resilience and team spirit.
Benefits
Basic salary: ¥35K-¥50K/M(depending on the qualification and experiences)




Free accommodation

Flight allowance




Health insurance




Meal allowance

Summer vacation/Winter vacation




Christmas holiday more than 1 week




Working visa supported




Similar Jobs
¥12K-25K/Month Suzhou, Jiangsu 1 position available

¥30K-40K/Month Suzhou, Jiangsu 1 position available

¥30K-40K/Month Suzhou, Jiangsu 1 position available

¥30K-40K/Month Suzhou, Jiangsu 1 position available

¥12K-25K/Month Suzhou, Jiangsu 1 position available