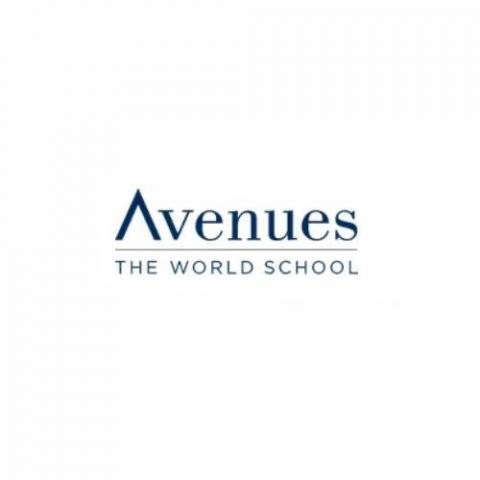 Avenues: The World School Shenzhen Campus
Student Support Specialist

Competitive Salary

Shenzhen, Guangdong, China

1 position available

Starting date in 2021-08-01
Job Description
Location: Shenzhen, China
Start Date: August 2021

Avenues | The World School
prepares students for engaged global citizenship during a time of unprecedented complexity and accelerating change, combining language immersion, interdisciplinary learning, a global curriculum, and a culture of creativity and deep collaboration.
WHAT YOU'LL DO
Provide a safe, stimulating and supporting

learning environment for all students to thrive and feel known and cared for




Drive student success across all grades,

by helping to develop individualized learning plans for students who need them, to support each student to learn through meaningful, engaging work




Develop the right assessments for learning,

that yield useful data for teachers to use to give appropriate feedback to maximize student growth




Work with a great team,

building strong relationships and collaborating intensively




Be an exemplary learner,

always reflecting, growing and seeking to improve



Avenues Shenzhen opened in August 2018, our first campus in China. Avenues Shenzhen provides a unique early childhood program, and is now expanding to serve students in all grades from grades from toddler through 12. Avenues Shenzhen furthers Avenues' longstanding commitment to developing multiple campuses in China, providing a transformative, world-focused education.
Avenues: The World School seeks a student support specialist to join the our Shenzhen campus. This role is responsible for ensuring that all students are effectively supported to thrive at Avenues. S/he will work closely with a student support team, as well as with the broader teaching and learning team, teachers and division leaders. As a member of Student Success Team, you will:
Requirements
Superb ability as a teacher with more than 5 years of experience




Deep understanding of discipline-specific expertise, either in math or literacy, within the context of a school environment and/or children




Expertise in applying current assessments specific to your field that will best assess our students and that allow for clear referrals




Experience teaching English, Math and/or Chinese literacy with clear evidence of student learning and growth




Profound commitment to ensuring and nurturing children's wellbeing




Highly effective collaborator, eager to listen deeply, contribute to a team and achieve goals together




Dedication to learning and developing the craft of teaching




Very resourceful and adaptive, eager to embrace constant change, growth and learning




Bachelor's degree; graduate degree in education or related field is ideal




Professional fluency in English required; professional fluency in Chinese strongly preferred



Benefits
Unparalleled career growth opportunities across multiple global campuses, including a well-defined career pathway




The thrill of a start-up, where everyone helps to build and improve, within an organization with global reach, ample resources and proven results




Frequent feedback, ongoing coaching and top-notch, job-embedded professional learning




Competitive rewards package, wellness resources, relocation support (as needed), and other benefits to best support you and keep you healthy and happy




A beautiful, uplifting, student-centric school environment




A chance to change the world of education as part of a global community spanning three continents



Similar Jobs
Competitive Salary Shenzhen, Guangdong 1 position available

Competitive Salary Shenzhen, Guangdong 1 position available

Competitive Salary Shenzhen, Guangdong 1 position available

Competitive Salary Shenzhen, Guangdong 1 position available

Competitive Salary Shenzhen, Guangdong 2 positions available