This position has been Cancelled, please checkout similar jobs listed besides.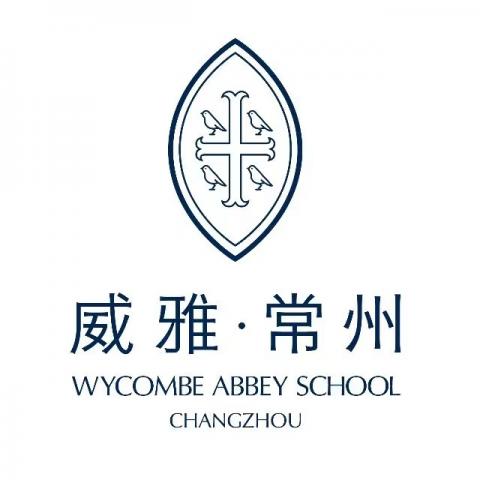 Wycombe Abbey School Changzhou
Wellbeing Counsellor

Negotiable

Changzhou, Jiangsu, China

1 position available

Starting date in 2022-08-01
Job Description
Welcome to WASCZ, a world class boarding and day school for children aged 3 to 18, providing an all-round, fully integrated bilingual education which prepares children for entry to the world's top universities.
Founded in 2015 on the banks of West Taihu Lake, we are a friendly and supportive community, entering our second stage of development. Approaching our capacity of 1460 students and 360 permanent staff, we are looking for school leaders who will work collaboratively to realise the dream to convert 'quantity into quality' in a professional learning community in which '
every child can excel'
.
Wycombe Abbey School in the UK was founded in 1896 and is renowned for its academic excellence and the nurturing and development of the whole child. In 2015, BE Education established its first international school in Changzhou. WASCZ is now highly successful and has gained outstanding academic credentials and an enviable regional reputation in the performing arts, creative arts and sport. The education at WASCZ is truly holistic and is founded upon the strengths of the full boarding model.
In September 2019, Wycombe Abbey Schools added another school to the Group with the opening of Wycombe Abbey School Hong Kong. Then, in September 2021, added bilingual schools in Hangzhou and Nanjing. Each of the Wycombe Abbey Schools within the International Group will exist as an institution in its own right, independently led and governed. Within this construct, the Senior Leaders will be supported by the HQ team and work closely with the other Wycombe Abbey Schools to ensure that synergies across the group in teaching and learning, professional development, curriculum design, technology, marketing, finance and human resources are optimised.
WASCZ is located in the Wujin District, 30 minutes outside the city centre of Changzhou. It occupies a modern and spacious, green campus on the banks of West Taihu Lake, in the parkland and gardens of a nature beauty reserve, part of the Xitaihu Lake International Community. Changzhou is one of a number of fast-growing cities on the lower Yangtze River and is less than one hour from Shanghai by high-speed train. A new high speed rail line, with a station 10 minutes from the school, will give direct access to Shanghai (Pudong) International Airport in 45 minutes.
Requirements
Title Wellbeing Counsellor

Line Manager - Deputy Head Pastoral

The principal purpose of the position - To provide a high-quality counselling service for the school community following WAS Safeguarding Principles and the International Code of Ethics.

Specific Responsibilities

To be responsible for the confidential counselling services to students experiencing a wide range of problems through individual sessions, responding to their personal, social, emotional, or educational concerns


To provide support, guidance and advice to parents and staff


To contribute to the safeguarding and promotion of the welfare and personal care of all students


To help to establish a safe and inclusive climate in the school, free from intolerance, harassment, and bullying.


To deal with and/or report to the Deputy Head Pastoral incidents that are seen or reported regarding student welfare.


To take part in referral meetings, assisting in decisions and monitoring appropriate treatment programs, including therapy, counselling, or advice, in collaboration with colleagues


To take responsibility for personal professional development, keeping up to date with research and development which may lead to improvements in the counselling service provided.


To arrange and deliver relevant Professional Development training for staff and senior students on a regular basis and as and when needs are identified.


To maintain appropriate records and ensure that these are kept securely.

10. To act as an agent for positive change within the school community.

11. To liaise, where appropriate and with student consent and in accordance with school policies, with other members of staff.

12. To support the young pioneer's program.

13. To carry out any other reasonable duties at the request of the headmaster.

It is necessary that the post holder maintain a degree of flexibility from time to time as required for the position.

All staff have a responsibility for promoting and safeguarding the welfare of children with whom they come into contact and will adhere to and always ensure compliance with the school's Safeguarding principles.

If in the course of carrying out their duties, the Wellbeing Counsellor becomes aware of any actual or potential risks to the safety or welfare of children in the school, they must report any concerns to the Designated Safeguarding Lead or Headmaster immediately.

Qualifications and Experience The Wellbeing Counsellor will:

have experience working with young people;


have professional qualifications in psychological counselling; and


be bilingual (Chinese and English).

Benefits
WASCZ offers a generous pay and benefits package. The starting salary is based upon qualifications, experience and responsibilities. Benefits include:

Medical Insurance (family) & Free School Fees for children at WASCZ


Annual flights (family) & local transportation (for those who live on the school campus)


Furnished modern apartment (on campus or nearby) & utility bills


Wi-Fi and satellite television connectivity


Three meals each day (including during school holidays) on campus


Free Sports and Social Club membership & specialist clothing (sport, science, KG etc.)


Full support gaining work permits, visas, SIM cards, bank accounts, health checks etc.