This position has been Filled, please checkout similar jobs listed besides.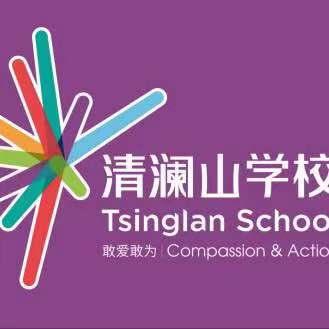 Tsinglan School, Dongguan
Whole School PE Teacher

¥31K-45K/Month

Dongguan, Guangdong, China

1 position available

Starting date in 2021-08-01
Job Description
Tsinglan School is a pre-K through grade 12 international school committed to blending the best of Chinese and western educational philosophies and practices.
Mission: Cultivate limitless talents, create a limitless world.
Motto: Try, and all is possible.
Direct Supervisor: PE Department Content Leader
Responsibly plan and teach PE lessons




Develop and maintain a comprehensive PE curriculum for Tsinglan School




Contribute to the active, co-curricular athletic program at Tsinglan School




Assist in the design and carrying-out of several PE Days on school calendar for students of different ages (kindergarten, lower school, middle school, and upper school)




Help to create an upper school (grade 9-12) component to the PE program when the upper school is added




Support student learning by collaborating with other teachers and departments of the school, such as supporting ESL learning in PE classes and athletic programs




Enhance the athletic skills for students; help students with special athletic talents move far in this area by recommending opportunities to them and possibly offering extra tutorials




Support the school's commitment to the 4C skills of communication, collaboration, critical thinking, and creativity in teaching and working with colleagues




Promote cross-cultural understanding among faculty and students




Participate actively in curricular work, curricular writing, and professional development within the curriculum group and the faculty at large




Whenever possible, become involved in interdisciplinary teaching with colleagues




Maintain positive relationships with parents and participate in parent-teacher conferences




Offer at least one elective or club for students each semester




Occasionally cover classes for colleagues




Assist with Foci-Learning Week, Summer School, Study Trips when possible.




Assist with other student activities when possible




Enter attendance records and grading data frequently into Xiaobao




Care for all students in class and actively report concerns and accolades regarding students' progress in class




Support and work with the support staff where appropriate, such as the admissions officers




Be flexible, and assist with any other duties, tasks or jobs as may be reasonably requested by the management




Committed to the value of team work with great organizational, interpersonal and communication skills



Requirements
Native English speaker




Bachelor's Degree above




At least 2 years related work experience




Teacher Certificate holder prefered




Currently in China with right work visa



Benefits
- Monthly salary 28

,000

-40

,000RMB

/M before tax
- Housing Allowance: Single - 3,000RMB/Month Married - 5,000 RMB/Month
- Relocation Fee: Within China-5,000RMB Outside China-15,000RMB
- Training Fund: Up to 20,000RMB per year
- Paid Vacation: Paid vacations and 5 paid days leave/year
- Working Meals: All three meals every school day
- Uniform Allowance: 1,000RMB per year
- Physical Examination: Once per year
- Free Study Trip: Once per year
- Loyalty Bonus: 2 years-20,000RMB 5years-50,000RMB 10years-100,000RMB
- Annually Performance Bonus: 0% to 200% of monthly salary
- Other Benefits: Birthday gifts, Marriage gifts, Newborn gifts etc.