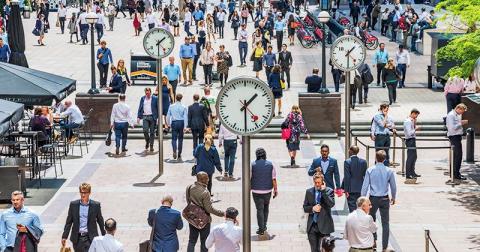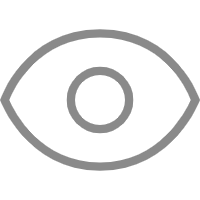 0
Foreign Employment Doubled in Recent Decade
China National Bureau of Statistics released data from a once-a-decade population census on May 11, 2021. More than 1.4 million non-mainland Chinese, as well as foreigners, who live in mainland China, took part in the seventh national census conducted last year.
The latest census covered a total of 845,697 foreigners. Compared to the data from the last population census in 2010 when the population of foreigners was tracked for the first time, there is a notable rise in numbers.
Population:
As we mentioned above, the census showed that 845,697 foreigners are living on the mainland, a significant growth compared with 593,832 a decade ago, at an annual growth rate of 6.110%.
Sex Composition:
Of the foreigner population, 402,026 persons or 47.58% percent were males while 443,671 persons or 52.46 percent were females. The sex ratio (male to female) was 90.61, which showed a distinct decline compared with 130.54 in 2010.
Purpose of Stay:
Of the above population, including residents from Hongkong, Macau and Taiwan, a growing number of them moved to the Chinese mainland for employment purpose. The number had increased 120.01% in a decade, with a yearly rate of 12.64%.
Length of Stay:
The latest data shows 40,659 foreigners, including Hong Kong, Macao and Taiwan residents, have lived in mainland China for less than three months; 166,884 people have lived for half to one year; and 603,682 people have lived for more than five years.
Compared with the data of 2010, the population for 1 to 6 months short stay in mainland shows a downward trend. However, the number of foreigners living longer than 7 months and above shows a distinct upward trend. Among them, the number of foreigners living in China for more than 5 years increased 2.4 times, from 250K to 600K.
Geographic Distribution:
The coastal province Guangdong has the largest number of non-mainland Chinese and foreign residents at 418,509, followed by Yunnan province and Shanghai, at 379,281 and 163,954 respectively. Several provinces saw increases in foreign population, however, Shanghai and Beijing were not among them.
The number of residents in the capital dropped from 107,445 in 2010 to 62,812, as the number in Shanghai decreased from 208,602 to 163,954.
There are 10 provinces, as well as municipalities, listed on the official data. The following bar chart shows the top 5, and makes comparison with the population a decade ago.
The data released so far is part of a rough draft of the full report, and we expect more detailed information to be released soon.